Southeast Asia Pre Travel Checklist
What to do in the lead up to a long trip
The months and weeks leading up to leaving for a long trip seem to go so quickly, the amount of things to do before you go can be overwhelming. You've taken time to plan your trip but suddenly all of these important, but seemingly small things need to be taken care of. We've put together a list of things to do before you go so you don't miss anything.
This article may contain affiliate/compensated links. For more information, please see our disclaimer here.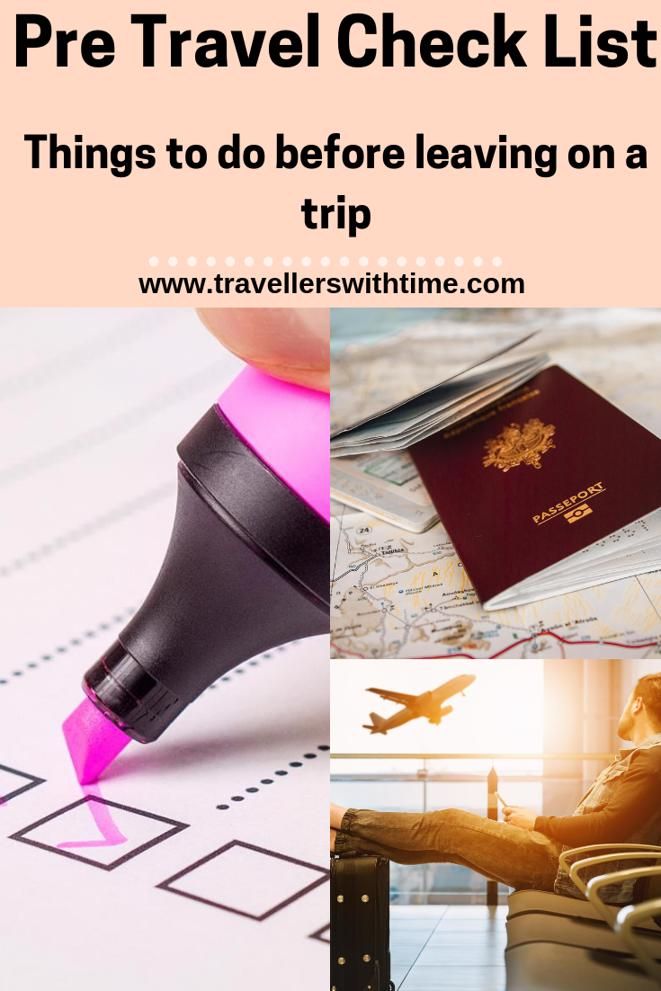 Book your flights into Southeast Asia
Flights are often your largest upfront expense when planning a trip. As ticket prices will often increase as the flight gets nearer, try to book your flights early. If you've read our article on planning a South East Asia trip then you'll know exactly where you're flying in and out of.
A great way to get a cheap price is to set price alerts so you're aware of when prices drop.
Flights that leave late at night or arrive at their destination at unusual times are usually cheaper, but try to think about the logistics after you've landed and left the airport.
How far is the airport from where you're staying? How long will it take to arrive at your hotel? Are you someone that easily sleeps on a plane, or will you be tired when you arrive? How does that affect your first couple of days?
Try to take these things in to account on your first few days in a new country. If you take a flight that has you up a lot of the night, booking you first tour for the day you arrive may not be your best bet. Factoring everything in should make the transition into travelling life easier.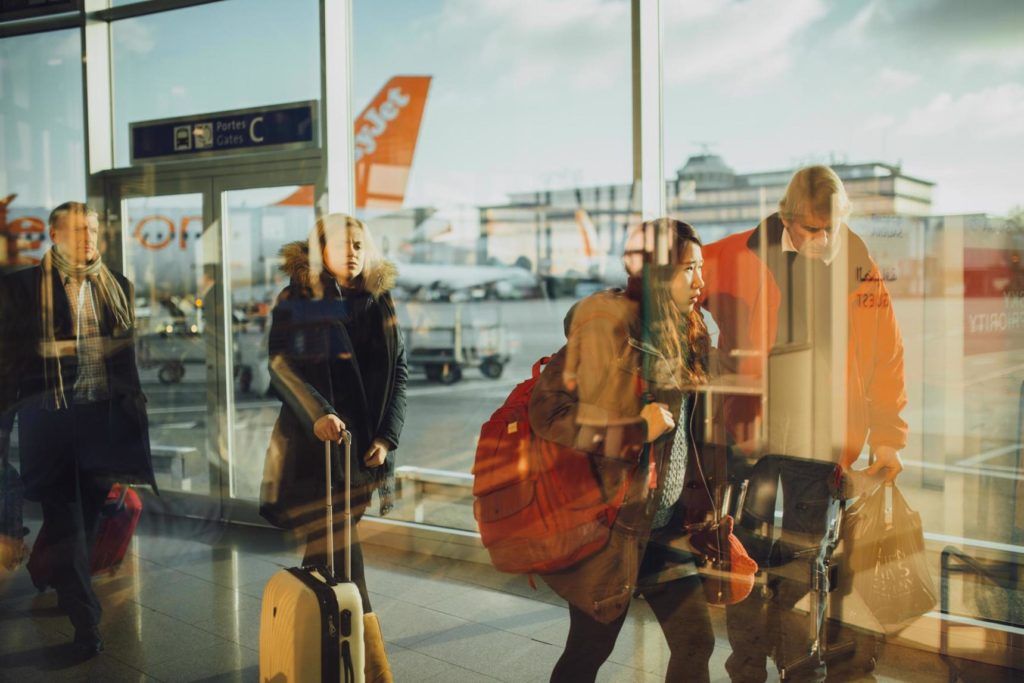 Book the first few nights accommodation
There are many different ways you can go about booking accommodation while travelling, but whatever your booking philosophy, we recommend always booking your first couple of nights accommodation in a new country, or anytime you arrive somewhere late at night for that matter.
After a long flight, and the excitement and exhaustion of getting everything finalised, getting to the airport, and onto the plane, the last thing you want to do is leave the airport tired and travel weary, with absolutely no plan.
Booking a few nights accommodation for when you first arrive does a few things. It takes the stress off as you know where you're going after the airport and it allows you to go straight to your hotel to shower and unwind after a long day or night of travel.
Not booking these first few nights means you'll either be stuck at the airport using their wifi to search for a place to stay, or you'll be dumped by a taxi in a 'tourist' area and be left to wander the streets carrying your luggage looking for somewhere to sleep.
Simply book the first couple of nights, its easier. If you don't like the place you've booked you can change it when you're fresh and familiar with the area.
We use Booking.com to find accommodation in the area of our choice. It's really easy to use and give you all the information you need to make an informed decision.
Booking.com will often tell you how close you are to say, the city center, or the beach, making it easy to have a point of reference when making a booking.
Always read the reviews to see what other people are commenting on. For example, wifi is important to us, so we read through the reviews and look for people commenting on the quality of the wifi.
Know your Visa requirements
Make sure you thoroughly check your Visa requirements for each of the countries you plan on visiting. Wikipedia has a great resource for this, just type visa requirements for [insert nationality here] citizens. You can see what the visa requirement are for each country based on your nationality.
There are different types of Visa requirements.
Visa not required – Some countries allow citizens of nominated countries to visit for a certain period of time without a visa. You need to know what the visa free period is, usually 30 to 90 days, and make sure you've either left the country or made other visa arrangements by that date.
E-Visa – An E-Visa is electronic visa that you apply for online BEFORE you arrive in the country. You simply find the Visa website for the country you're visiting and fill out the application form. You'll need to pay the Visa fee via credit card. You'll receive confirmation that your E-Visa has been approved an you're good to go.
Visa on arrival – As the name suggests, a Visa on arrival is a visa that is issued at your port of entry to a country. You'll be ushered towards the visa counter with many others and your visa will be issued, again, for a fee.
Visa required – If a visa is required that means that you must apply for, and receive your visa, prior to leaving for your trip. How this is done will depend on your nationality and the country you want to visit but generally, if you visit the embassy or consulate website of the country you want to visit, you'll find the instructions.
If you're a long term traveller, or you travel slowly, the length of your visa is also important so it helps to have your travel plans in mind when thinking about visas. For example, if you plan to spend 3 months in a country, but arrive and get a 30 day Visa on Arrival, you'll have to apply for a new visa within that first month. It may make more sense both financially, and time wise, to simply apply for a 90 day visa from the outset.
It is also your responsibility to understand the visa requirements for the country you're visiting. On my first backpacking trip to South East Asia, I had only booked a one way flight to Thailand. I didn't have a return ticket to Australia, nor did I have any proof of my intention to leave Thailand, as my plan was to catch the bus from Bangkok over to Siem Reap Cambodia and I couldn't seem to book that online.
When I arrived at Sydney airport to check in for my flight to Thailand, I was told I couldn't get on the plane without proof of onward travel. It turns out that that is a requirement of getting into Thailand. I had to duck out of the queue and use airport wifi to book a flight from Bangkok to Siem Reap, at about 5 times the price of the bus.
In Vietnam we met two Dutch boys who were honestly prone to travel disasters, but their first one was arriving into a Vietnamese Airport without a pre arranged visa. Vietnam have no visa on arrival system so this was a problem. Luckily for them, they should never have been put on the plane in the Netherlands as their lack of visa should have been picked up by the airline. This meant that rather than being sent home, they were issued an expensive emergency visa, but not before they spent hours of stress stuck in Vietnamese Immigration.
Don't forget travel Insurance
Travel Insurance feels to me like it should be a given, and yet we often meet people who don't have it. The reality is that nobody thinks 'it' will happen to them, but 'it' does happen to some people, some times. That is life. 'It' could just as easily happen to you in your own country, only there you may have your own health insurance, or a government health care system, or friends and family who can help you.
Make sure you read the fine print and understand what you are and are not covered for. Think about the total coverage for loss or theft of your items such as electronics. Choose a policy that covers the amount to replace those items, or close to it.
I think the medical cover aspect is the most important. If things really go wrong, I personally want to know that I am not adding a heap of stress on top of an already horrible situation by not having adequate insurance and assistance. Nothing will make that situation better in the moment, but I think it's important not to make it worse!
After researching a large number of policies, we went with World Nomads travel insurance. They have great and affordable coverage for long term travellers. They have a couple of different policies so you can choose which is right for you based on the value of coverage you think you need.
One of the main highlights for us is that we can extend our policy while we're actually travelling which means we don't have fixed travel dates. As long as we extend before our original policy runs out, we're covered.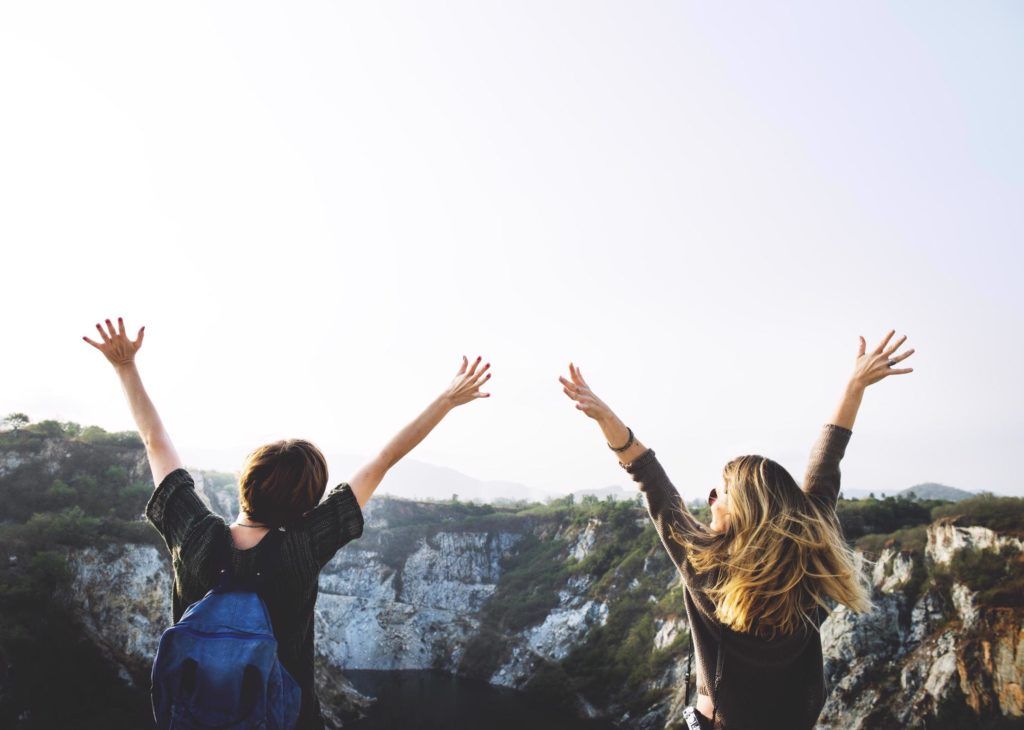 Vaccinations and health checks
Visit your doctor at least a month or so before you leave for your trip and ask about vaccinations. If you haven't had any travel vaccinations before you will probably need quite a few depending on where you're heading. If you've travelled before you'll probably just need some booster shots.
If you're intending to travel for a longer period of time, it is also a good idea to get a general check up and have any scheduled yearly examinations performed before you go.
Make sure your passport is in order
Its easy to think that just having a passport is enough, but actually, quite a few countries have specific passport requirements if they're going to issue you a visa and allow you entry.
Most countries require that you have at least 6 months of validity left on your passport before it expires. If you have less than 6 months validity, or you will find yourself with less than 6 months while you are still travelling, it is worth getting a new one. For example, if you leave your home country and your passport is valid for 12 months, but you're still travelling after 6 months, you will only have 6 months or less left. This will be a problem when you then try to enter countries in coming months.
The other thing to make sure you have enough of is blank passport pages. Visa stickers are often huge, full page stickers so you will need enough pages to accommodate all the countries you plan on visiting. Not to mention all the stamps that come with entering and exiting a country. Make sure you won't run out of room. If you're visiting quite a few countries but have limited pages, consider getting a new passport.
Buy your travel gear
If this is your first trip overseas then you'll need to purchase all of your travel gear and equipment. It's surprising how many options there are and how quickly the cost of travel gear can add up, so you may want to start doing some research in advance. Don't leave it until the last minute.
I can also guarantee you that 'those last few things' on your list, that you intend to get a couple of days before you leave, will probably end up being near impossible to find! Its Murphy's law.
Start researching and looking at your important bigger ticket items like your backpack at least a few months in advance. Make a list of what you need and gradually research and work through it. Don't do what I did for this trip and spend the 3 days before you leave frantically driving from shopping centre to shopping centre looking for those last few things we needed!
I love this guide on the best must-take items for every trip. It's a comprehensive check list so you won't forget anything.
Must have items include
A Travelon Anti-Theft Classic Messenger Bag, Black, One Size
which protects your belongings from bag snatchers while providing you with easy access. Always keep your valuables on you, literally on you, and secured.
The water in South East Asia is not safe to drink and a huge problem with that is the number of plastic water bottles purchased every day by tourists. The heat makes every one drink and if you're not prepared, you'll have no choice but to buy the plastic water bottles too.
Taking something like a Hydro Flask Standard Mouth Water Bottle, Flex Cap – 21 oz, Cobalt
is a great option. While you won't be able to use it everywhere, more and more hostels are offering free refill stations. This means you can simply top your bottle up rather than buying plastic water bottles.
These bottles are fantastic as they'll keep the water cool for up to 24 hours despite the heat and they have a life time warranty!
Whether or not you'll need a quick drying towel depends on the type of accommodation you're staying at. If you're going to stay at hotels, then there is a good chance you won't need your own towel. When staying at Hostels however, it is always a good idea to have one.
You want a good quality, light weight, absorbent and fast drying towel like the Rainleaf Microfiber Towel, 30 X 60 Inches. Purple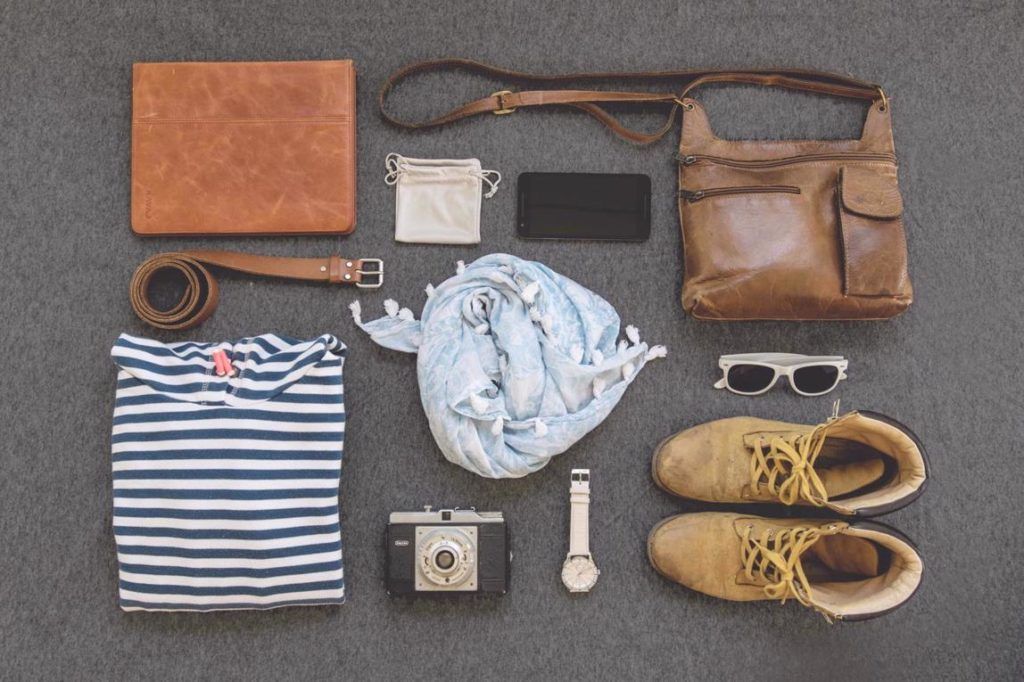 Money matters
No matter which way you think about it, when you're travelling, money is king and you need it. It's not just so you can enjoy yourself, maybe get a cheap but unbelievable massage, buy that delicious cocktail as you relax on the beach or float in that hot air balloon. It is because you are in a foreign country, without friends or family or any familiarity. All the systems you know and the processes you understand are different. So what happens when there is a problem?
Making sure that your money is safe and secure and that you have access to it at all times is vital and there are a few steps you can take before you leave home to make sure you're covered.
Get some sort of travel card
Many banks have travel cards that act as credit or debit cards. You can use them at ATM's or to pay for items, as you would your normal cards. Security wise, the benefit of these cards is that they often are not linked directly to your bank account. This means that you can keep a minimal amount of money on them at any time. If they're lost, stolen or skimmed you will have only lost a small amount.
We have an Australian Commonwealth Bank Travel Money Card and they give you two cards, which means that if we do happen to lose one, we have a back up.
The other benefit of the travel money card is that you can usually load a variety of foreign currency on to it in advance. This means that you can take advantage of a good exchange rate if there is one.
Have access to multiple accounts
It is always a good idea to have your travel money split across a few different accounts that you have access to. Again, if you have a card that is lost, stolen or skimmed, your money is in a variety of places and so at least some of it is protected.
If you're travelling as a couple, split the money between you and between your individual accounts. If you're travelling alone, it may be worthwhile opening an account that has zero bank fees, and parking a portion of your money there.
Having multiple accounts also means having multiple cards. Please make sure you also separate the cards. There is no point separating everything out if someone can pickpocket your wallet and have access to everything anyway.
Let your bank know you're overseas
Its important that you inform your bank of your departure date and the countries you'll be visiting, otherwise any decent bank will freeze your account when they suddenly notice unusual activity. Some banks allow you to do this through online banking. It just saves the hassle.
We met an Englishman who had recently moved to Vietnam to manage a hotel. His bank continued to freeze his account after every withdrawl overseas, despite constant emails and his dad personally going into the branch. He had contacts and ways to access money because of his links to the area so it was merely annoying. If you desperately needed access to your money however, it would be pretty frustrating.
Photocopy your important documentation
Always carry photocopies of your important documentation. This means photocopies of the first page of your passport with your passport number and photo, a copy of your bank statement and the main page of your travel insurance document that has any information you need and your policy number. It doesn't hurt to also have photocopies of other forms of identification.
What happens if you lose your passport? Or god forbid you get mugged and they get most of your important documents? Make sure you have enough supporting evidence to adequately prove who you are quickly and easily.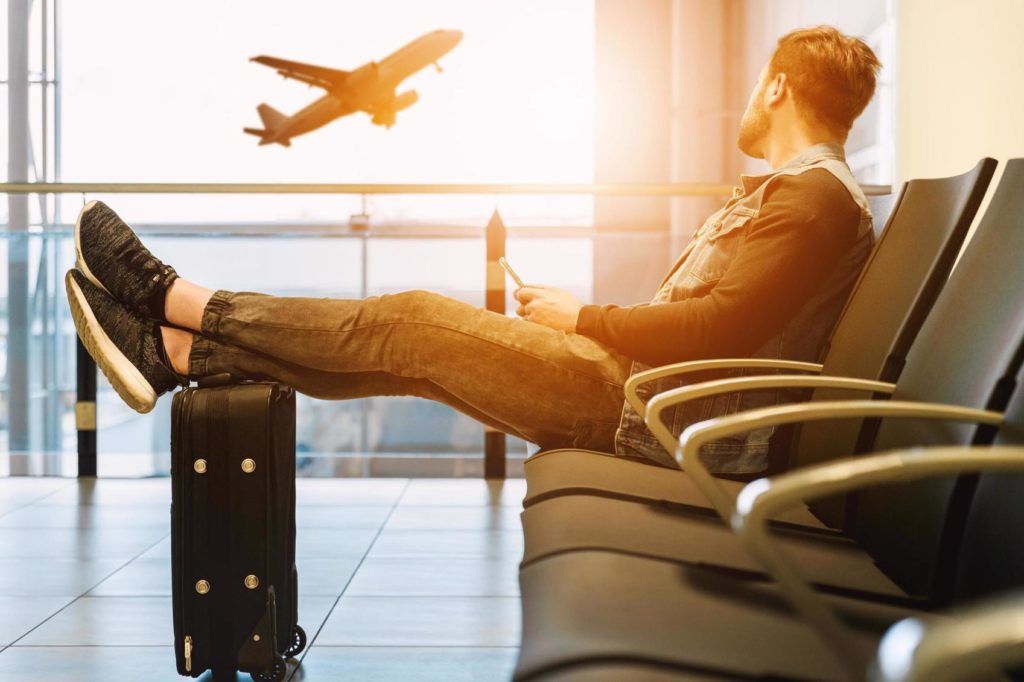 Don't be stressed out by thoughts that you need to split your money between accounts, get travel insurance or keep photocopies of documentation. These steps aren't meant to make you nervous. What they are meant to do is make sure that on the very small chance that something happens you're covered and you're able to deal with it quickly and easily. It really is the same as when you're in your home country, only there, you already have fast and easy access to everything you need.
Working your way through each of these items will ensure a smooth and easy preparation and start to your trip.
If you're looking for more country specific information, our destination guides are full of all the information you need
Like it? Pin It!
This article may contain affiliate/compensated links. For more information, please see our disclaimer here.