If you're planning a long term campervan or motorhome trip you've probably wondered about buying a motorhome in Europe. "Can I buy a motorhome in Europe as a non resident?" I hear you ask. The short answer is yes, absolutely. The longer answer, however, is that buying a motorhome in Europe as a non resident is a complex process. There are multiple options, multiple degrees of ownership and multiple ways to lose your money. In this article I'm going to explain the 5 ways you can legally buy a motorhome or campervan in Europe and give you as much information as I can about how it all works.
This article contains affiliate links. For more information, please see our affiliate disclaimer here.
Full disclosure: I have not used these methods myself, none of these options are personal recommendations. I'm writing this article because it's a question I see being asked a lot in various places and I think it's worth answering. Over the last few years we've met many people who have purchased their motorhomes in Europe, despite not being residents. I'll outline the different ways and give you as much information as I can to point you in the right direction but in the end the decision is yours. I'll also give you some company names as a starting point, but they are in no way recommendations. Use my research as a jumping off point and do your own due diligence.
Why should you consider buying a campervan or motorhome in Europe?
If you're going to the trouble of researching buying a motorhome I'm going to assume that you're intending to travel for an extended period of time. Anything less than 6 months and I just don't think it's worth it (unless you're exporting, but we'll cover that in a bit). If your intention is to travel Europe for 12 months or more, buying your own motorhome, either new or used is a great option. I've written an article on the differences between campervans and motorhome is you're unsure of which option you really want.
What are the benefits of buying a motorhome to travel Europe?
Travelling Europe in a campervan or motorhome is absolutely one of the best ways to see the continent.
Buying a motorhome is more cost effective for long term travel. Hiring a campervan or motorhome can set you back a minimum of around €125 per day (US $141), That's at least €3875 per month (US $4370), or €46500 per year (US $52440). Now you would get discounts with that, hire companies usually discount for long term rentals, but even so. You could buy an older second hand model motorhome starting at around €20000 (US $22555)
When you take the time to choose a motorhome that you like, you can choose the layout and features so it suits your travel needs
If you're intending to return to Europe semi-regularly you can always store your motorhome so it is ready for your return
You have the benefit of controlling things like the choice of insurance and road side assistance to make sure that you're covered for things that are important to you
Unlike when you hire a motorhome or campervan, you have the ability to go where ever you want, whenever you want for as long as you want (visas and country requirements aside). Motorhome hire companies each have specific rules about where you can go with their vehicles. Some won't allow travel to Eastern Europe, some UK rental companies won't allow travel to continental Europe, and most companies won't allow travel at all to Turkey or Russia.
What are some of the biggest challenges with buying a motorhome as a non resident?
Finding information on buying a motorhome in Europe for non residents! It isn't easy.
The biggest challenge is probably finding reputable and reliable companies to deal with. If you're dealing with agents and middle men there is a certain amount of trust that you need to invest into these people. You really need to do your research, read reviews and find reputable businesses to handle your transaction. This article from the Guardian outlines the increase in fraudulent businesses and people selling motorhomes online since COVID.
If you are buying online, from your own country, you're buying sight unseen. You can't be completely sure that everything is fine until you arrive and pick up your motorhome. You can organize people to do the inspection for you, but you of course you're relying on them to do a good job.
You're required to transfer large sums of money, often to unknown people and places. You'll lose money in exchange rates and fees.
The 'rabbit hole' of trying to find out how to buy your own motorhome in Europe
I have to say this article took me an unusually long time to write. Research is my jam. There isn't anything I can't find out online, it's something I pride myself on. When it came to this topic however, oh what a rabbit hole I fell down. I can see no why so many people are confused. There is not a lot of information, and what there is is often lacking, a little vague, sometimes down right confusing or just plain wrong.
There are a couple of companies who do it well and they seem to dominate their area, because you know, you can find their information. My recommendation would be to decide which method you think would work best for you, and then investigate every company you can find that offers that method. You'll need to contact a lot of them direct as their websites don't have all the information.
Contact them direct, compare them all, compare reviews and reputation and finally make your decision.
How can I buy a motorhome in Europe as a non resident?
It isn't actually the 'buying' part that is difficult, when it comes to buying a motorhome in Europe. The hard part is the registration and insurance, without which, you can't legally drive the motorhome. In order to register a motor vehicle you need a local residential address. Obviously as a non resident, someone coming from overseas, you don't have a local address. This is the problem that all these solutions are trying to solve. How can you buy and register a vehicle when you don't have an address.
Realistically, there are 5 ways that you can buy a motorhome in Europe as a non-resident. They are all different and have different pro's and con's. They also kind of align with certain countries. The main thing to keep in mind as we go through is that not all methods give you full and complete legal ownership of the vehicle. And that, my friend, is the catch.
5 ways of buying a motorhome in Europe as a non resident
Creating a 100% legal asset holding company in France through which you can buy a motorhome
Buying a motorhome in UK using the personal export scheme
Buying in the UK using a motorhome buy back scheme
The Netherlands offer 'agents' or middle men for vehicle registration and Insurance purposes, as well as offering buy back schemes
Having a trusted friend or loved one register the motorhome for you
Throughout this article I will mention some businesses and companies that sell motorhomes, or participate in a certain type of transaction. I also mention a few insurance companies. I have zero affiliation with any of these companies. I make no money from them. I also can't personally recommend them as I haven't used them. What I hope to do was give you a push in the right direction so you have a good starting point. Any opinions I give are my own, but are also just based on my own research. You need investigate further for yourself.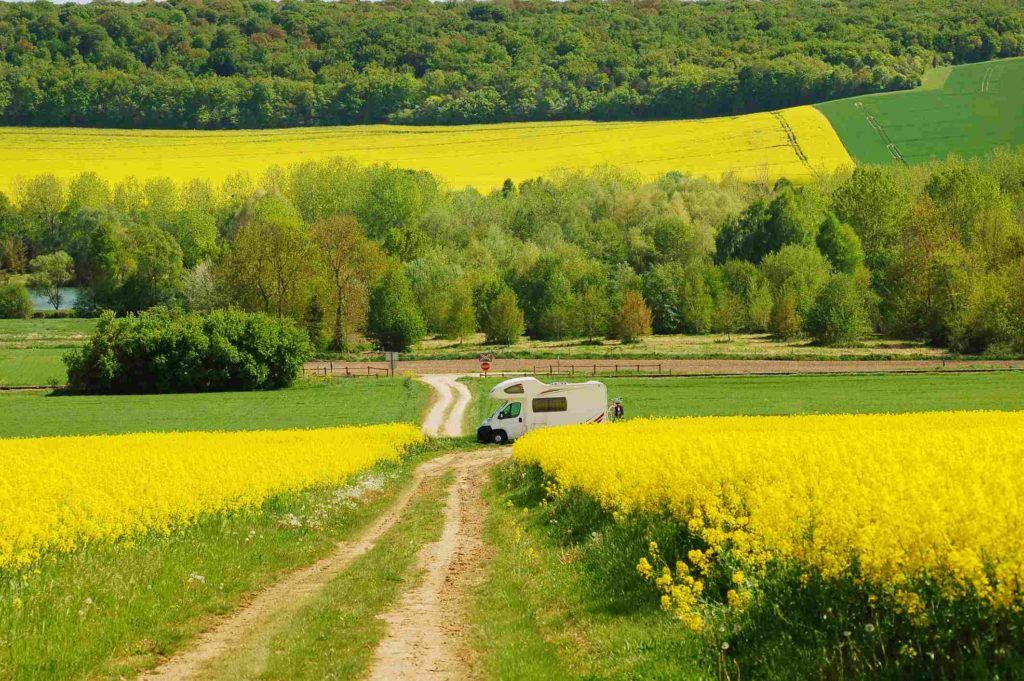 Buy a motorhome in France
Setting up a 'Sociele Civile'
Using this method you set up a 100% legal company structure called a Sociele Civile. This type of company is not a trading company but one used to hold assets. The minimum share capital is €1.00, so don't panic, you're not putting money into it. The company can have two or more shareholders, so you and a/your partner own the company. Once the company is established, you're able to legally purchase a vehicle and register it in your name through the company.
Using Euro Camping Cars to facilitate your purchase
Anyone, from anywhere in the world can form this sort of business structure in France, however as with all things legal, you're best to work with a facilitator who understands French law to make sure that everything is set up properly. One such company is Euro Camping Cars. This is their area of expertise. They sell new and second hand motorhomes and then will help to facilitate and set up your Sociele Civile, using a Chartered Accountant for all the legal and financial stuff. If they don't have a motorhome you like, they may also be able to help you find one for a small fee.
If you want to try and create a Sociele Civile yourself, you may hit a bit of a wall as you do need an address in France. As a company, this address is simply a place where important documents can be sent. Euro Camping Cars have a commercial property and are legally allowed to 'host' other companies on their property. Listing their address as your business address is 100% legal.
Buying and registering your motorhome after your company is set up
Once your company is set up and registered you'll receive a 'Extrait d'enregistrement au Gieffe de Commerce' which shows that you own the company and allows you to register vehicles in the companies name. You own the company, the company owns the motorhome, ergo, you own the motorhome.
You own the motorhome title and registration is in your name
The absolute benefit to buying a motorhome in France over other places or other by other means is that you own the title and the registration certificate. You are legitimately and legally the motorhome owner. You'll receive the Carte Gris, which is the legal proof of ownership. A motorhome cannot be bought or sold without it.
Time and costs involved in setting up a French company
Assuming that you use Euro Camping Cars as a facilitator and their Chartered Accountants to organize the legal structure, it will take about a month for the company to be registered.
Costs incurred buying a motorhome in France and setting up a Sociele Civile with Euro Camping Cars
Cost of the campervan between €25000 and €70000 (US $28195 – $80000)
Company registration, account fees and administration €1500 (US $1692)
A one off vehicle registration fee €495 (US $560)
New Vehicle fee (if it has not previously been registered) €275 (US $310)
You will also need to get insurance for your motorhome, which again, shouldn't be any issue at all
When you want to sell your motorhome
You have complete ownership so you're able to sell it however and whenever you want to whomever you want. If you want help, Euro Camping Cars can assist you with this as well.
Summing up
From my research, I will say, right off the bat that this would be my preferred method to buy a motorhome in Europe as a non resident. Unless of course you want to export, and we'll talk about that soon. Compared to buy back schemes or registration agents, you actually own everything outright and given the amount of money involved, that seems smart to me.
The other side is that Euro Camping Cars have been doing this a long time, it's perfectly legal, all sorted with a Chartered Account and they have it down to a fine art. It seems a little 'fiddly' at first but if you use Euro Camping Cars, they seem to do all the leg work for you and the outcome is ideal.
Read: How to travel around Europe in a campervan or motorhome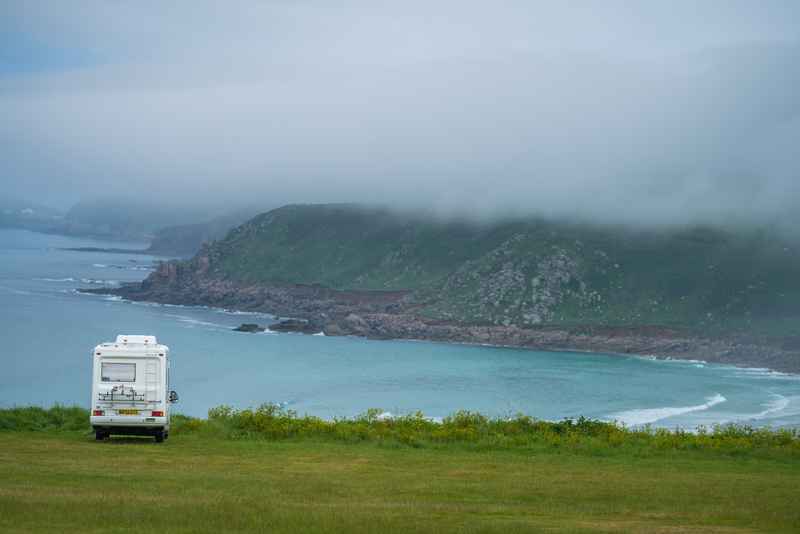 Buying a motorhome in UK
There are two main ways you can buy a campervan or motorhome in Europe if you're a non resident, they are using the Personal Export Scheme and using a buy back scheme.
Buying a motorhome in the UK using the Personal Export Scheme
The UK's personal Export Scheme is the only other way that you have full and complete ownership of your vehicle and registration when you're buying as a non resident. This is a scheme offered by the UK Government so it's 100% legit.
The UK's Personal Export Scheme allows you to buy a motorhome, free of Value Added Tax (VAT, 20%) for export out of the UK, or EU. You can use the motorhome in the UK or on mainland Europe for up to 12 months before you have it exported. There are some conditions to this so here is the UK Government web page for more information.
After you purchase a vehicle using the Personal Export Scheme, you own it. It will be registered as part of the Personal Export Scheme. The obvious benefit is that you own it and everything is in your name.
How to buy a motorhome in UK using this scheme
To use the Personal Export Scheme you'll need to meet the requirements listed on the UK Government website (listed above) for the amount of time you've spent in the UK. You will also need to work with a motorhome dealer who operates the Personal Export Scheme. From this dealer, you'll need to buy either a new or a used motorhome.
You'll need to fill out the necessary paperwork. Once this is done you'll receive a letter giving you the final date that you have to have the motorhome exported. You'll also receive a registration certificate.
VAT can become due
There are certain circumstances where the VAT that you didn't pay, under the scheme, can come due. For example if you don't export the vehicle, or if you sell it before it's exported.
Also, VAT is also payable if you write off the motorhome or it is stolen. That sounds like a bit of a raw deal, but there you go. It's important that your insurance covers the full value of the motorhome, VAT inclusive.
You'll still need to find insurance
Although you own your motorhome and it is a registered vehicle, not all insurance companies in the UK cover non residents. DU Insure and Sterling Insurance will both cover non residents.
As mentioned above, if you write off the motorhome or someone steals if, you're liable to pay the VAT. Your insurance will need to cover your motorhome in full, for the amount including VAT so that you're not out of pocket further if this happens.
Additional expenses with the Personal Export Scheme
MOT – if you plan on driving in the UK before you head over the mainland Europe, you may need a MOT inspection. This is called different things in different countries but it's basically a test of road worthiness. This is about €65 (US $74)
If your driving in the UK you'll also need to pay road taxes. Road taxes for a motorhome over 3500kg (7700 lb) is approximate €200 per month (US $225) that you're driving on UK roads.
You will need to pay to have your motorhome shipped to your home country within 12 months of purchase
You may have to pay taxes or import duties to bring it into your country of residence
There may need to be some modifications made to meet compliance regulations and you'll obviously have to pay for these.
Exporting your motorhome out of the UK
The whole premise of the Personal Export Scheme is that you must then export your motorhome to another country. This can be tricky as it's not always easy to get a motorhome into another country and to be able to have it registered there.
Exporting your motorhome to New Zealand from the UK
Of all the countries, exporting your motorhome from the UK to New Zealand actually seems to be the easiest. It's apparently a very common thing to do. A simple google search will find quite a few companies in the UK who have experience exporting to New Zealand. The biggest thing to be aware of is compliance with New Zealand's regulations. From what I can tell, you'll need a motorhome that is Euro emission 4 or greater and has electronic stability control or the like if the motorhome is under 3500kg.
Exporting your motorhome into Australia from the UK
There are a lot of regulations for importing a road vehicle into Australia. You can find them here on this government website. While there are a lot of companies in the UK who specialize in export to New Zealand, there are much less who specialize into importing into Australia.
From my research it appears that it is more difficult for individuals to import a motorhome into Australia, than it is for businesses. You should be able to find a reputable 'facilitator' to help you navigate this, either in the UK or in Australia. The main thing is that the motorhome needs to be compliant. Electrical compliance is non-negotiable. Newer models also need to meet the Australian Design Requirements (ADR)
Full compliance, especially electrical compliance is mandatory if you ever want to be able to see your motorhome in Australia. I'm not sure whether it just won't clear customs or you simply won't be able to register it if it is not compliant, but it is clear that it becomes quite an expensive endeavor to fix the compliance issues and get it registered.
Using a facilitator for import into Australia
There are companies who can assist you in importing your motorhome into Australia from the UK. The main thing to know is that compliance is 100% the buyers responsibility. If you use a facilitator and it turns out the motorhome is not compliant, it's still your responsibility. The only way it becomes the facilitators responsibility is if you have proof that they have guaranteed compliance. Use a reputable facilitator and get compliance in writing.
Exporting a motorhome from the UK to North America
Shipping a motorhome that you've bought from the UK to North America can be done, however registering a motorhome as a US resident is not easy. As with other New Zealand and Australia, the motorhome will need to meet certain requirements. The biggest issue is the requirements of the Environmental Protection Agency (EPA) which have to do with emissions. You can find information about importing a motorhome into North America here
If you're a resident of North America, it's going to be difficult to get around this. However non residents of the USA, can apply for an exemption if you plan to use the motorhome for personal use of up to 1 year. Technically, you could travel Europe for one year, and then head to North America for one year.
Whether you're a resident or non resident of the USA, you'll need to convert the power as the UK's 240V is different to North Americas 110V power supply.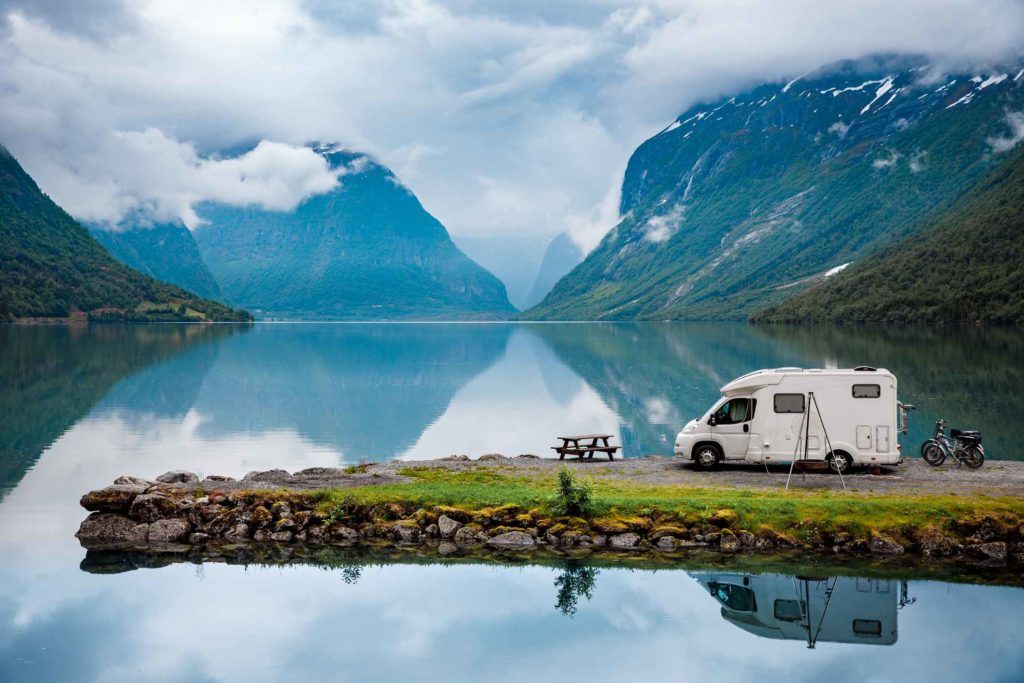 Pro's and con's of using the UK's Personal Export Scheme to buy a motorhome
Pro's
The vehicle is 100% yours to do with what you wish.
Part of the agreement is that the vehicle will be registered in your name.
You are able to travel where ever you want for up to 12 months with your motorhome although you are limited to the amount of time you can spend in the UK
Once you've imported it into your country of residents you can sell it if you want
If you're importing into Australia or New Zealand, a left hand drive UK motorhome will suit you
Con's
You cannot extend your holiday, you do have to leave before the 12 months is up
Under certain conditions VAT can become payable, so try to avoid them!
Be very clear on the conditions of import into your own country, otherwise it'll cost you a lot of money to try to correct
If you're importing into the USA after travelling Europe, you'll also need to factor in that a motorhome from the UK will be left hand drive, where as continental Europe and the USA are both right hand drive
Which UK companies operate the Personal Export Scheme
Motorhome buy back schemes in Europe
A buy back scheme is an arrangement you make with a particular motorhome dealership. You essentially 'buy' the campervan, with a contractual agreement that the dealership will 'buy the motorhome back' you're ready to return it.
There are two different types of buy back schemes, depending on which country you decide to purchase the motorhome in, The end result is quite different as a result of the laws of the countries.
Motorhome buy back UK – you own the title to the vehicle and have full and complete ownership
Buy back schemes through agents in the Netherlands – the motorhome is still titled in the companies name, and you have a 'contract of purchase'
Motorhome buy back UK
Buying a motorhome through a motorhome buy back in the UK seems to be a preferable option that buying in the Netherlands because you actually have titled ownership. This means that both the vehicle and the registration are in your name.
When you have finished your holiday, you're able to sell the campervan or motorhome, as the titled owner, to anyone you wish. Alternatively, the company you buy from will buy it back from you at a pre-agreed percentage.
Conditions of motorhome buy back schemes in the UK and other countries
The terms and conditions can be quite variable depending on where you buy and which company you use. Usually, you will be asked about your planned travel route and duration so that a buy back price or percentage can be reached.
The buy back percentage can be anywhere from 30-70% of the total that you paid. This usually depends on how long you kept the motorhome and sometimes how many kilometers you drove it during your road trip.
Natural depreciation of motorhome values
As with all things, motorhomes depreciate in value over time. On average, a motorhome will depreciate around €4000 a year (up to a certain point) and around €1000 per 10,000km (6213 mi).
It makes sense then, that the longer you have the motorhome, and the further you drive with it, the less you'll get back at the end of the term.
Selling the motorhome or campervan at the end of your holiday
If you buy a campervan or motorhome through a UK buy back scheme, you own the vehicle outright, and as a result you can see it to whom ever you like, whenever you like. This is one of the biggest advantages of this method in the UK. You have full ownership. If you think you can get a better price selling it privately, you can do it.
Using a buy back scheme in the Netherlands
The Netherlands is a little different to the UK, in that it is near impossible to register a vehicle in your name if you're not a resident of the Netherlands. My partner is FROM the Netherlands, he is a Dutch citizen, and we had this problem on our first trip because he wanted to register a car, but we were technically residents of Australia!
There are two companies offer buy back schemes in the Netherlands, but with both of them, the vehicle remains titled to the company itself. You have a 'purchase contract' which says that you have ownership for a short period of time. The guaranteed buy back and buy back price are included in purchase contract.
Selling a campervan bought through a Dutch buy back scheme
You cannot sell a motorhome bought through a buy back scheme in the Netherlands without the involvement of the company that you've purchased it from. This is because they have the title. They may help you sell the motorhome, that's up to them, but they'll need to be involved.
Pro's and con's of a buy back scheme
Pro's
I guess one of the biggest advantages is the ease of the transaction. You don't have to worry about getting it registered, or insured because the company will help you. You don't have to worry about trying to sell it at the end. It's all part and parcel of the buy back plan.
I can see that if you do some research and compare hire prices to buy back schemes, you may be able to get a nice motorhome for cheaper than you would if you were to try and hire one.
You are buying from a company, rather than off online traders or private sellers. If you take the time to choose a reputable company, you can assume that the vehicle is in good condition and is properly represented. Of course it is an assumption. You won't know until you're there. If however, you do trust the company, then you have eyes on the ground which is helpful.
Con's
There's a bit of a feeling out there that these types of deals really benefit the companies, and not the customer. For example, if you did the Sociale Civile in France, you could sell the motorhome for it's natural depreciation, rather than receiving a flat 30%-70% of the original price. If you're buying from the UK, that's fine, because you could sell it elsewhere. If you buy through the Netherlands, the company need to be involved in the sale as they're the titled owner.
You are responsible for all damage and maintenance of the motorhome and failure to do so could void your contract. You may need to prove that you have done necessary maintenance. The contracts will include clauses for good condition and 'normal wear and tear' anything above this and you'll need to have it fixed or expect to get less when you return the motorhome.
The argument over ownership
So, you're readying this article because you're considering buying a motorhome in Europe, the term 'buying' implies ownership, and from what I can see of these buy back schemes, you don't really have it if you buy through the Netherlands. Although you will have full ownership if you buy in the UK. For all intents and purposes, if you don't have ownership, you're essentially hiring it. 'They' own it, and they're letting you use it, until you return it.
Some people argue that because they own it, you have no legal right to the motorhome. If the company goes bankrupt, the motorhome could be considered an asset and could be seized. Personally, and this has zero legal standing, I feel as thought that sort of thing would be covered in the original contract. In the same way that it is in a rental agreement when you a hire motorhome. No one questions whether it would be seized when they hire their vehicle.
Companies in the UK or Netherlands who offer buy back schemes
In summing up buy back schemes
From my research, if I were going to do this, I'd do it in the UK. To me, if I'm 'buying' something, that idea of ownership is important. However if you're happy to consider it a sort of cheaper, long term hire, you could easily use a Dutch buy back scheme. Don't forget, if you buy it in the UK you'll need to get insurance that covers the whole of Europe, and pay to bring the motorhome to the mainland.
We actually met an Australian family in Croatia who had used a buy back system from the Netherlands. They had 3 young kids they were 'world schooling' as they travelled through Europe. At the time we didn't understand the concept at all, why would you 'buy' and not 'own'. However they were really happy with it.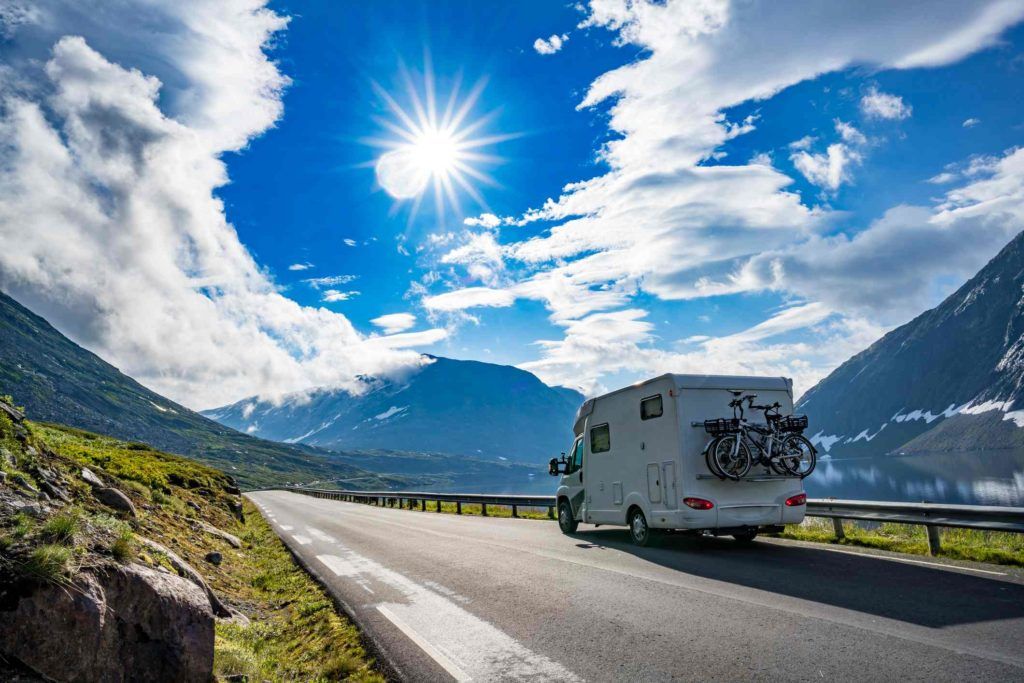 Buying a motorhome in the Netherlands using agents
The biggest challenges in buying a motorhome in Europe as a non resident are
You can't inspect them for yourself
Once you buy it, you have to try and work out how to register and insure it
Aside from offering buy back schemes, the Netherlands hire company's can act as agents, offering advice and helping you to register and insure a motorhome. One such company is Happy Camper/Europe Road Trips
Another option to help you find a motorhome or campervan is Turner Cars and Campers. Although paring down the business due to retirement, the owners charge a finders fee to go out and inspect any motorhome or campervan that you find online. As you won't be able to see it in advance, they can go and inspect it and give you an experienced opinion on whether or not you should go ahead and purchase the motorhome.
Relying on a loved one
This method relies on a trusted friend or family member buying, registering and insuring the vehicle for you. This means that they own it. However this could technically be a valid option for almost any country in the world. For example if you had a friend or family member in the UK, France, Spain, Germany, it really doesn't matter. If that is their country of residence, then they can sort it out like they would their personal vehicle.
Check your insurance
If the motorhome is registered in someone else's name, and the insurance is in their name, you need to make sure that you, as a non resident, foreign driver, are covered. Don't just assume that you are. If you're not covered then the insurance is not valid in case of an accident, or even theft. Not only is that a problem for you because you paid for the motorhome, it's a problem for the person who registered and insured it, because they're now legally liable.
Pro's and con's of having someone else buy and register your motorhome
Pro's
It's really easy and legal (provided you have the right insurance coverage).
Con's
You really need to be sure that you trust that person, and that they trust you. Money has a way of doing all kinds of weird things to relationships. Especially when there's stress involved. The trust needs to go both ways. They need to trust that you will do the right thing in the event of a problem.
In conclusion
So, there you have it, 5 ways of buying a motorhome in Europe as a non resident. I hope I've given you enough information to steer you in the right direction. It's actually not easy to find a lot of information but if you have an idea on which route you want to take, contact one of the companies mentioned. Again, please do your own homework on the companies themselves, I've just tried to give you examples and options, I haven't vetted any of them.
Good luck!
I want to hear from you!
If you've bought a motorhome or campervan in Europe as a non resident and have any thoughts or suggestions, either about a particular manner or about a company then comment below. I'd love to hear from you.
Other articles you may find useful