Vietnam is an amazing country with a vibrant culture, stunningly beautiful landscape and delicious food. A large country, Vietnam has three distinct weather patterns related do the different regions of South Vietnam, Central Vietnam and North Vietnam. So when is the best time visit Vietnam? Well, high season in Vietnam is the time you will get the most ideal weather conditions across all three regions.
This article may contain affiliate/compensated links. For more information, please see our disclaimer here.

High season in Vietnam
Below is a table outlining the very general high season in Vietnam. The best time to visit Vietnam is green, the low season is highlighted in yellow. That being said, each region has slight variations in its weather, so keep reading below for more detailed information.
| Vietnam Weather by Month | North Vietnam | Central Vietnam | South Vietnam |
| --- | --- | --- | --- |
| January | cool and dry | Hot and dry | hot and dry |
| Febuary | cool and dry | Hot and dry | hot and dry |
| March | cool and dry | Hot and dry | hot and dry |
| April | cool and dry | Hot and dry | hot and dry |
| May | Hot and wet | Hot and dry | warm and wet |
| June | Hot and wet | Hot and dry | warm, quite wet |
| July | Hot and quite wet | Hot and dry | warm, quite wet |
| August | Hot and quite wet | Hot and dry | warm, quite wet |
| September | Hot and quite wet | Hot and quite wet | warm and wet |
| October | Hot and wet | Hot and quite wet | hot and dry |
| November | Cool and dry | Hot and quite wet | hot and dry |
| December | Cool and dry | Hot and quite wet | hot and dry |
The best time to visit Vietnam
High season in Vietnam, across the entire country for western travellers tends to be between November and April. If you're moving throughout all three regions of the country, you'll have reasonable weather in all regions during these months.
Low season in Vietnam
Low season in Vietnam for Westerners tends to be the wetter months between May and October.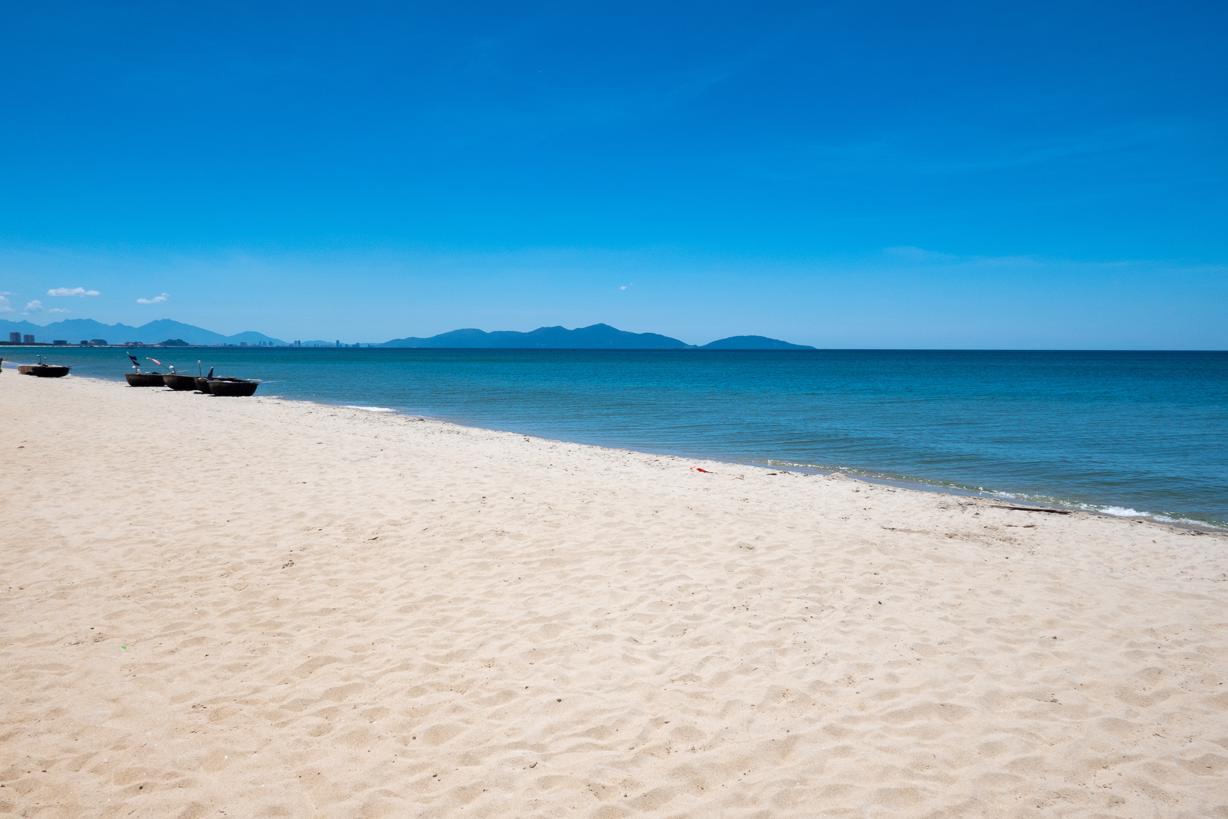 There are however both advantages and disadvantages to travelling in high season. Before locking in a time for travel, it is worth considering how much time you have, and what activities you intend to do. To help you plan this, we've broken down each region into their more specific seasons and looked at how the weather may impact on your planned activities.
The Lonely Planet Vietnam (Country Guide)
are a fantastic tool to help you plan your trip. We always make sure we have it with us.
High season in the north of Vietnam
As a general overview, the north of Vietnam has two distinct seasons, summer, which is from May to October. The summer is hot and humid, as the highest rainfall occurs during this time. Winter is between November and April.
You'll notice the general high season in Vietnam overlaps the transition from winter to summer, and summer to winter. During this time there should be less rainfall and you can avoid the worst of the heat, humidity and cold of the other months.
The mountainous far north of Vietnam, around the areas of Sapa and Ha Giang, will be quite cold during December and January. In this region dry season is between October and late March. The wet seasons is from April until September.
Best time to trek in the north of Vietnam
The best time to visit Vietnam for trekking in the far north is between September and November and March through May. During these times you'll miss most of the rain, but the surrounds will be green and vibrant. You will also miss the coldest weather of winter.
Book this unforgettable 3 day trip to Sapa from Hanoi. Trek through rice paddies and scenic mountain valleys and meet people from local Ethnic groups.
Best time to ride motorbikes in the north of Vietnam
Many travellers will head to Ha Giang in the North to motorbike around the Ha Giang loop. Generally, it is not advisable to do Ha Giang during rainy season due to the risk of flood and landslides. We know people who did it and had perfect weather the entire time. It's something to think about. Technically high season is the ideal time to explore the far north on motorbikes.
This 7 day 7 night tour of the Northern mountains of Vietnam is ideal for those wanting to get out on the road with a guide. You'll see the rice paddies and Ethnic tribes of Sapa and Bac Ma, the amazing views of Ha Giang and the spectacular limestone Karst mountains of Ba Be.
How are boat tours impacted by weather?
Other activities impacted by severe weather are things such as boat cruises on Halong Bay which are usually cancelled when there is rough sea or an impending tropical storm. You can see Halong Bay as a day trip from Hanoi, or a longer 2-3 day tour.
We did the Trang An boat tour, in the Ninh Binh province just after a tropical storm had hit the north and flooded many areas surrounding Ninh Binh. The water levels were quite high and all tours were diverted to a different path as some of the wet caves were inaccessible due to high water levels.
High season in central Vietnam
The central region of Vietnam has four seasons, winter, spring, summer and autumn. The high seasons in central Vietnam are Spring, March through May, and Autumn which is from September to November. Low season is typically during summer, which is June to August, and winter, December to February.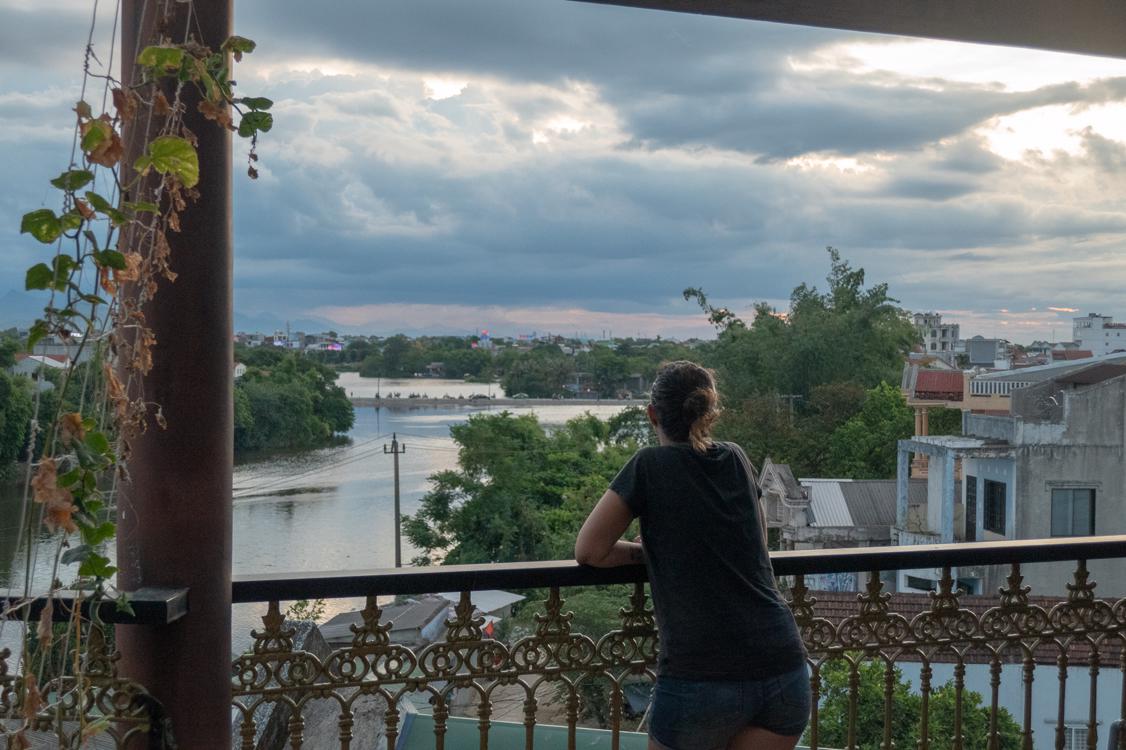 North central Vietnam
In mid-central Vietnam, rainfall will peak around October/November and places like Hoi An can flood during this time. Between September to December there is also the possibility of typhoons coming off the Western Pacific.
If you're planning outdoor activities such as going to the beach, visiting landmarks such as the Imperial City of Hue or motorcycling over the Hai Van Pass, rainy season may not be the best time.
South Central Vietnam
As you move closer to the south's weather patterns, south central Vietnam is best visited between march and May and June to August.
Dalat located in the mountainous central highlands is quite wet from June to October and drier between November and May. December and January can be quite cold.
South Vietnam
The south of Vietnam has two distinct seasons, wet season and dry season. High season in the south of Vietnam is generally from December to April, during the dry season. February and April will be slightly hotter and more humid as wet season is approaching.
The wet season is between May and November when the region experiences short but intense downpours, usually in the afternoon. The highest rainfall of the year occurs in June, July and August. The wet season is usually considered low season.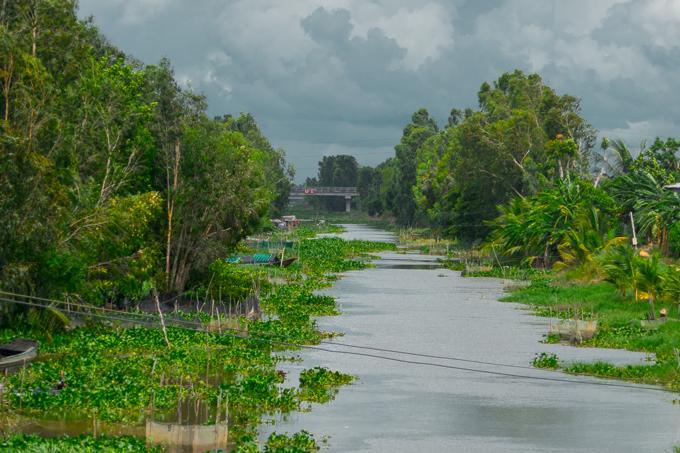 No matter whether the season is wet or dry, temperatures are consistent at around 25-35 degrees, or 77-95 F.
While technically high season in Vietnam's south is the dry season, it's entirely possible to travel freely through the south all year round. Just bear in mind that it will likely rain in the afternoon and will be quite humid overall in the wet season. Generally, the fact that it is wet will not impact any of the activities or plans you make while travelling through the south of Vietnam.
High season on Phu Quoc, Vietnam's tropical island
Phu Quoc the tropical island in the south of Vietnam has a slightly different weather pattern to the southern Vietnam mainland.
High Season in Phu Quoc is between November and March. There is low rainfall and there's a comfortable average temperature of 30 degrees making it perfect beach weather. The island is quite busy during high season and prices are quite a bit higher than the rest of the year.
Shoulder season on Phu Quoc is between April and June. There is the possibility of rain, although it doesn't last long, and it is generally hot and very humid. Humidity can reach between 80 and 85% during the shoulder season. There are generally less people on Phu Quoc during this season and prices are often lower.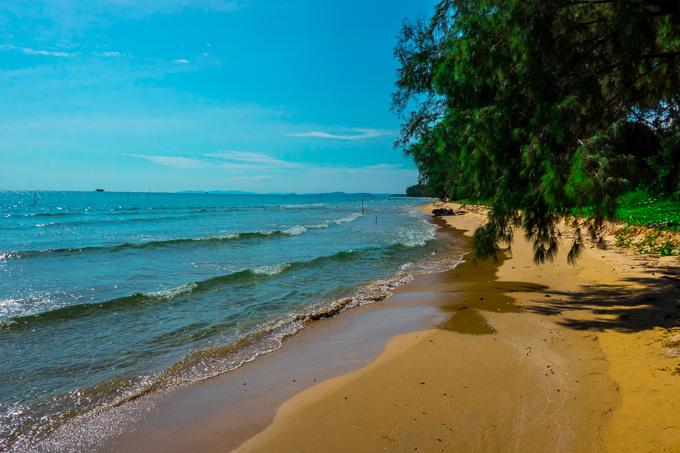 Monsoon season is from July to September. The name should say it all, during monsoon season it rains, a lot, all day every day. We have heard that it is possible to get some good weather during monsoon season, but I wouldn't go there intending to lay on the beach during this time.
If you are planning to go to Phu Quoc during high or low season, don't miss the best beaches on Phu Quoc Island.
Vietnam's typhoon season
Typically, typhoon season begins in the north around may or June and ends in the south around December. Most typhoons are experienced during September, October and November
Should you travel in Vietnam's high season?
The benefit of travelling in high season in Vietnam is that you have a much higher chance of the weather cooperating with your plans. However the downside is that as the number of travellers rise during this time, prices will rise also.
The low season, or any season other than high season, can be a fantastic time to travel. Tourist areas are often a lot quieter and prices naturally fall as tourist activities and accommodation try to draw people in.
If you have time and can afford to be flexible with your plans, there is no reason you cannot have a great trip during low season. If something gets cancelled or you must wait out a storm, it's no big deal.
If, however you have a short period of time and are tightly scheduled, high season would be the best time to visit Vietnam, as you're less likely to experience interruptions due to weather.
Personally, we never pay a great deal of attention to high or low season when planning a trip. That being said we always allow for flexibility and we are not afraid to turn our plans on their head when necessary.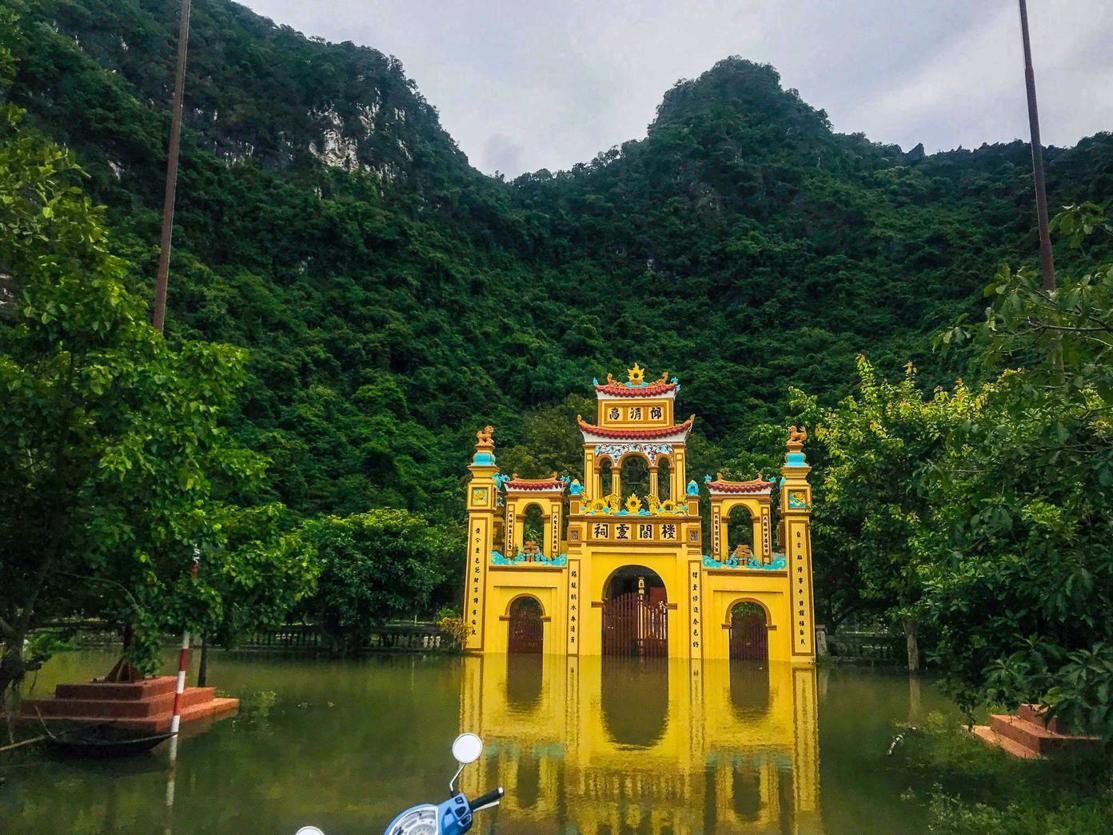 We have actually had to do this with our most recent trip to Vietnam, as many of the areas that we wanted to explore in the north where experiencing severe floods. As we were a week away from having to extend our Visa, we changed our plans. This is the first and only time this has happened to us.
Its worth noting some friends of ours continued through the north and had no issues at all, experiencing beautiful weather most days!
You may find these articles helpful
Planning a trip to Vietnam? Here is how we start
This article may contain affiliate/compensated links. For more information, please see our disclaimer here.
Like It? Pin It!