There is so much you can see and do with only one day in Auckland. Located near the top of New Zealand's North Island, Auckland is the country's largest city and, like the rest of the country, is only a stone's throw away from the spectacular coastline, beaches, nature and culture. So whether you want to stay in the heart of the CBD or explore the outskirts of the city, Auckland has something for everyone.
Getting From Auckland Airport to the city and vice versa
Auckland Airport is roughly 20 km from Auckland's City Center. There are a variety of ways that you can get from Auckland airport to the city, including shuttle, bus, taxi and rental vehicle.
Getting around for one day in Auckland
Public transport
Public transport is an easy and convenient way to get around the city with buses, trains and ferries running regularly. You can use the Auckland Public Transport Planner website for routes and timetables.
Hire a car
Hiring a car is a great way to explore an area in a short period of time. Car hire facilities are readily available nearby if you've just flown in or are flying out of Auckland International Airport.
Auckland Free Walking Tours
If you want to see the city on foot with the help of an experienced guide, Auckland Free Walking Tours depart every week from Thursday to Sunday at 10 am. Check here for more details.
Things to do in one day in Auckland city
Admire the view from the Auckland Sky Tower and jump if you dare!
One of Auckland's most iconic landmarks, this 328 meter tall, uniquely designed building is the tallest in the southern hemisphere. Home to bars, restaurants, a casino and hotel, you can access the viewing platform at the top, 220 meters up.
If it's adventure you're after, you can do the Sky Walk around the outside of the top of the Sky Tower or bungee jump from 192 meters.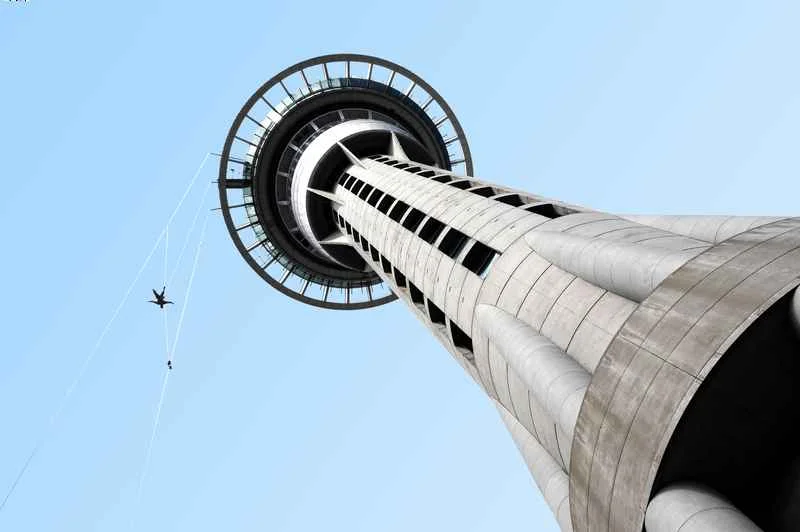 Tickets for the Sky Tower are $32 for adults and give you access to the 220-meter viewing platform, the observation level and the 182-meter-high Sky Cafe.
Climb One Tree Hill / Maungakiekie
A historic site for both Maori and other New Zealanders alike, this beautiful hike up a 182-meter volcanic peak offers views of both of Auckland's harbours.
Auckland's Botanic Gardens
Only 13 kilometres south of Auckland International Airport, the Botanic Gardens is a great way to spend a few hours. Entry is free, and you can take your time wandering through all the different gardens, including an edible garden, a garden full of unique African plants and native New Zealand gardens and forests.
For more information, you can visit the Botanic Gardens' website
Explore the Auckland Domain
Surrounding the explosion crater of the Pukekawa Volcano, the Auckland Domain is Auckland's oldest park and one of its most spectacular.
Get lost on nature forest walks, relax by beautiful duck ponds and cherry gardens and admire the beauty of the Wintergardens and glass houses.
The Auckland Domain is also home to the Auckland War Memorial Museum. It is one of Auckland's most important historical sites.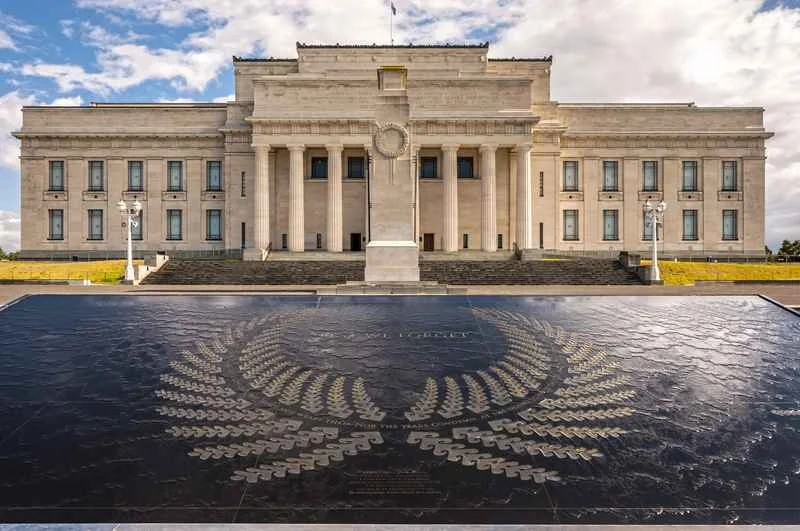 One-day tours to Auckland's surrounds
Waiheke Island – A foodies dream
Known for it's fresh produce and wine, a full day tour of Waiheke Island and wineries is the perfect way to start or end your New Zealand adventure.
Admire the beauty of Auckland's west coast
Auckland's West Coast Beaches are spectacular for something entirely different to the city. Combine a chance for incredible photos with lunch and the magnificent black sand Piha beach, and you'll have had a perfect day in Auckland. A full-day tour of Auckland's West Coast is ideal for exploring Auckland's wild side.
If you've missed something a little further outside the city, don't panic, there are also plenty of day trips leaving from Auckland.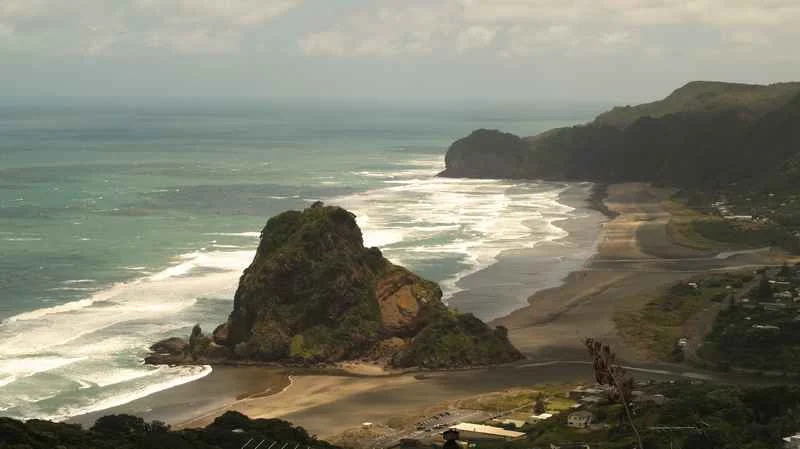 Explore North Head Scenic Reserve
Located around 41 km from Auckland International Airport, North Head is formed by Mangauika, a volcano that created the headland. So hire a car for the day and head to this historic region. A great place to walk around, explore the coastline and picturesque views and learn about North Heads military history.
There is also a military tunnel complex to explore; for more information, check here.
Best places to eat with only one day in Auckland
Swashbucklers Restaurant and Bar – For some of the best seafood in Auckland, you can sit on the sun deck overlooking the harbour or at the Boat Shed Bar and enjoy a cold drink.
Address: 23B Westhaven Dr, Auckland CBD, Auckland 1010, New Zealand
The funky Federal Delicatessen is a take on the old-school Deli. Enjoy all things sandwhichy, meaty and delicious.
Address: 86 Federal St, Auckland CBD, Auckland, 1010, New Zealand
Using fresh, quality ingredients for its European and New Zealand-inspired cuisine, the One Tree Grill is consistently ranked one of Auckland's best restaurants. Its delicious menu also caters to those who are gluten-free.
Address: 9 Pah Road, Epsom, Auckland, 1023, New Zealand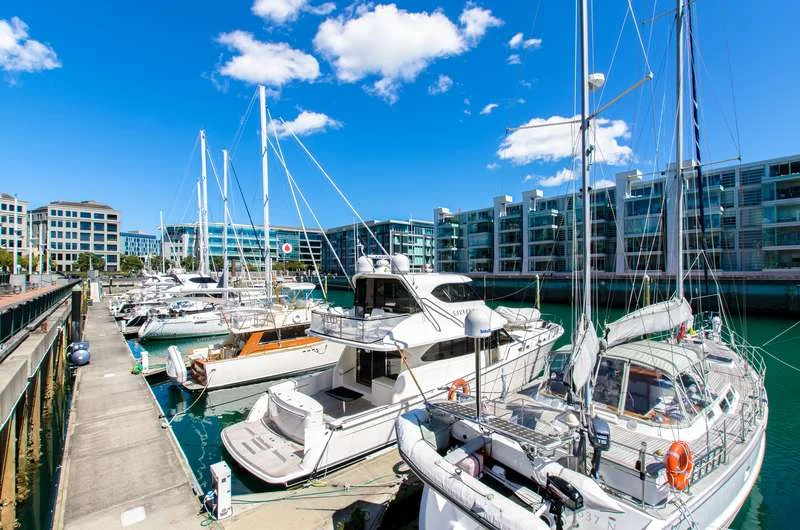 Where to stay for only one day in Auckland
Hotels for one day in the heart of the city
The Crown on Cintra Lane offers fantastic views of the harbour and city at incredible value for your money. It is only 1 kilometre from Auckland Domain and the War Memorial Museum.
The Goodview Hotel is located only 7 minute's walk from Auckland's Sky Tower and offers free wifi and parking.
Located near Sky Tower and boasting a fitness center and relaxing terrace, the Star Park Serviced Apartments are a great place to cap off one day in Auckland.
Hotels near the airport for one night in Auckland
Close to the airport, the Airport Palms Hotel has free wifi and access to a swimming pool. The hotel also offers a complimentary shuttle to the airport and free parking so you can park your rental car before you return it.
At the Naumi Auckland Airport Hotel, you can relax in quiet gardens, use the fitness centre and enjoy a delicious meal at their Asian inspired restaurant.
If you have more time in New Zealand, you may like these articles
Where are you heading after Auckland? Here is how we plan ahead
Look for flights on Skyscanner
Organize accommodation for the first couple of nights
Hire a car or camper van
Get travel insurance