New Zealand road trips are undoubtedly one of the best ways to experience this incredible country. Whether looking for a quick getaway or a good vacation, you can't go wrong exploring New Zealand. Each area has exquisite beauty in a country of incredible extremes. I honestly could spend my life driving around New Zealand. It is magical. We've compiled a list of the best New Zealand road trips and New Zealand road trip itineraries for you to choose from.
One of the things that surprised me the most about New Zealand was the breadth of its beauty and the diversity of the landscapes. Within hours you can be driving through spectacular rolling hills, along coastal roads with cliff drop-offs, or exploring geothermal attractions on the side of the road. The road trips and itineraries below will give you the perfect mix of pretty towns and wondrous nature.
This article contains affiliate links. For more information, please see our affiliate disclaimer here.
Of course, if you intend to road trip around New Zealand, you'll need a car. However, if you don't have a car already, it's straightforward to hire a car in all cities of New Zealand.
Some useful travel guides
New Zealand North Island road trips
Auckland to Cape Reinga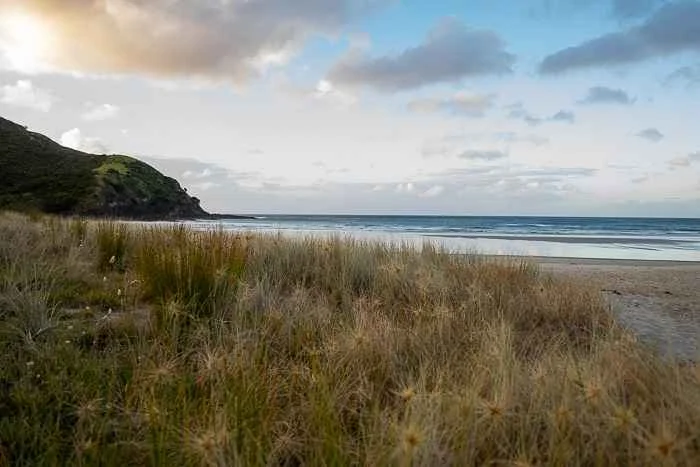 This incredible road trip through the far north of the North Island was our first introduction to New Zealand. We had no idea what to expect when we arrived but were thrilled when we set out. This road trip past the beautiful rolling fields, spectacular coastline, and vertical cliff faces was an experience.
The Northland region offers some popular towns, including the coastal town of Paihia. Paihia is a great starting point for exploring the Bay of Islands. Kaitaia is the last formal town and access point to the far north Cape Reinga.
Some of the most popular activities in Northland are
Driving 90-mile beach, a registered highway that can be driven with the right vehicle
Exploring the Bay of Islands – with over 140 islands, there is plenty to see and do
Visiting the Waitangi Treaty Grounds
Visiting waterfalls such as Whangarei waterfall
Exploring the wineries that cover the region
We recommend taking a minimum of 4 days for this particular New Zealand road trip; you'll get an excellent introduction to the far north without rushing. However, if you want to take your time, at least six days will allow you to relax.
Auckland to the Coromandel Peninsula route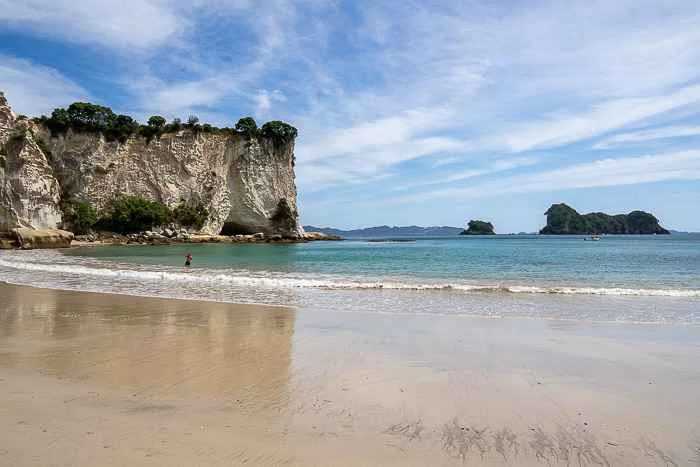 Located only 2.5 hours to the southeast of Auckland, the Coromandel Peninsula is the ultimate nature escape and a favourite road trip destination amongst travellers. We loved the incredible views, natural beaches, and coastal vibe of the towns that line the peninsula.
State Highway 25 does a loop through the centre of the Coromandel Peninsula, allowing for easy travel and access to some great towns such as the Thames and Coromandel Town. It also provides stop-off points for unmissable attractions such as Hot Water Beach and Cathedral Cove.
Popular activities on the Coromandel Peninsula
Completing the Cathedral Cove walk
Soaking in a geothermal spring at Hot Water Beach
If you're up for an incredible 3-hour hike, you won't regret doing the Pinnacles walk.
Visit Shakespeare Cliff lookout and Cooks Beach.
Pro Tip: If you're excited to soak in the natural geothermal waters of Hot Water Beach, make sure you read our Coromandel guide before you go. This guide will save you some hassle or disappointment later!
We would recommend a minimum of 2 days for this road trip. If you were in a rush, that would suffice. However, four days would provide an ideal getaway, giving you more time to relax.
Auckland to Tongariro National Park road trip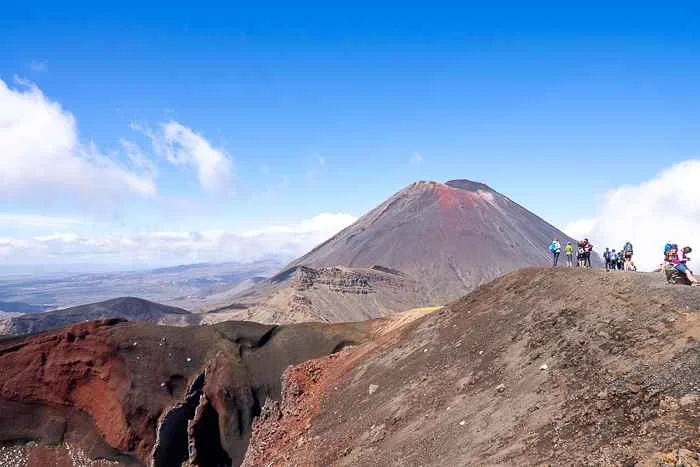 If you love nature and geothermal wonders such as bubbling mud pools, multi-coloured thermal springs and volcanoes, then a New Zealand road trip from Auckland to Tongariro National Park is for you.
Driving down through the centre of the North Island, see the beautiful farming centre of the island before approaching the geothermally active area of Rotorua.
A great town in its own right, with plenty to do, you could easily spend days in Rotorua itself. One of the most popular attractions are the geothermal parks. Stroll along what can only be described as "otherworldly" walkways. Weave your way between colourful thermal pools. But, if that's not your thing, there are plenty of other attractions in Rotorua; you'll have no problem enjoying yourself.
From Rotorua, you can head past Lake Taupo towards Tongariro, home to 3 volcanos and the world-famous Tongariro Crossing. The Tongariro Crossing is a 19km trek up and over a volcanic crater. However, the drive through the Tongariro National Park is also incredible, with views of the three volcanoes.
This particular New Zealand road trip is excellent for Lord of the Ring and The Hobbit fans. You'll be able to visit Hobbiton from Rotorua and see 'Mount Doom' in Tongariro National Park.
On the way back, stop in at Hamilton and explore some of the beautiful themed gardens or museums.
Things do on a road trip from Auckland to Tongariro National Park
Enjoy a traditional Maori Hangi dinner
Visit one of the many geothermal parks – our favourite, for the wow factor, was Wai-o-Tapu.
Hike around the many beautiful lakes in the region
Complete the Tongariro Crossing
Visit Hobbiton – I have never seen the movies (I know, I know), but wow, was it cool to see
We've written about our experiences in Tongariro National Park and completing the
Tongariro Crossing
in case you're wondering what to expect.
Allow at least five days for this Auckland to Tongariro road trip to ensure you have enough time to enjoy the sites. Of course, if you have longer, you can combine this road trip with the Coromandal Peninsula for a ten-day itinerary that would take you first from Auckland to the Coromandel Peninsula before heading to Rotorua.
Road trip from Auckland to Waiheke Island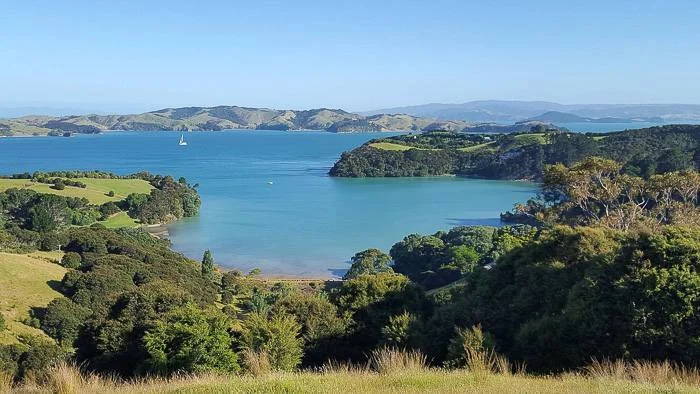 You can't beat a weekend road trip from Auckland to Waiheke Island for the ultimate wine and dine getaway. Sample wines from world-class wineries, dine at award-winning restaurants, and relax on pristine beaches, all just 45 minutes from Auckland.
Ferries leave Auckland Harbour, Devonport and Half Moon Bay at various times throughout the day. Drive your car onto the Ferry and enjoy the crossing to Waiheke Island.
Once on the island, you have time to explore all Waiheke Island has to offer. Feeling more adventurous? Waiheke Island has a surprising number of adventure activities to keep you busy.
Popular activities on Waiheke Island
Water sports and activities such as kayaking and snorkelling
sailing
Eating and drinking until your heart is content
Getting some serious beach time
Waiheke Island can be visited in a day; however, we're pretty sure you won't want to leave. Plan on staying at least a few nights to be safe. Keep in mind that this pristine island retreat is a little more expensive than the rest of the country; however, it is worth every cent.
Don't miss our article on the best small towns to explore on the North Island if you're looking for a weekend getaway.
South Island New Zealand road trips
Road tripping the whole South Island
If you have the time, we strongly suggest you take on the incredible feat of road tripping your way around the spectacular South Island. From stunning chocolate-coloured mountains and black sand beaches, sheer cliff faces and eerie fjords and marine life to native birds and rainforest, the South Island is worth every second and every dollar you'll spend on it,
Our absolute top picks for places to visit on the South Island are the obvious, Milford Sound, Doubtful Sound, the Catlins, Queenstown and Tekapo. As you'll see below, however, there are endless things to do and see. But, unfortunately, you'll never see them all unless you have an indefinite period.
Aside from the shorter trips below, we've put together a four-week South Island Itinerary, so if you have some time, you can get in and explore the best the island offers.
Queenstown to Milford Sound and Te Anau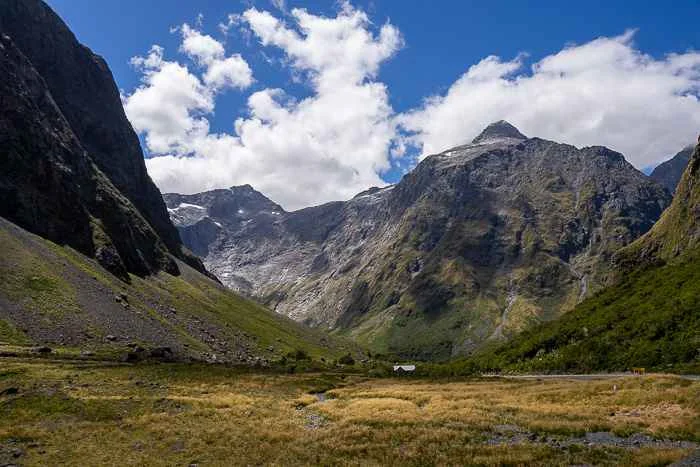 Milford Sound is an absolute must as New Zealand's premier tourist attraction. Whether after a short road trip or looking to pad out an extended itinerary, you'll want to fit it in. We love Milford Sound, but the drive also ranks as a must-see experience. So really, you're getting double bang for your buck.
With incredible views and numerous places to stop, the Milford Sound road is a great an experience within itself. Stop to see beautiful lakes, mountains, great chasms and waterfalls that lay just off the road.
If you're driving to Milford Sound from Queenstown, you'll go along Lake Wakatipu towards Kingston, which is gorgeous. Afterwards, you'll pass through the town of Te Anau, located beside Lake Te Anau. Here, you can choose whether to spend the night (or a few) either at Te Anau or Milford Sound itself.
Our recommendation would be to take your time and explore both places. Te Anau offers a great starting point for exploring Fiordland National Park itself.
Best things to do on a Queenstown to Milford Sound road trip
Visit the Te Anau glow worm caves
See some of New Zealand's rare and endangered birds at the Te Anau Bird Sanctuary.
Stay the night at Milford Sound
Enjoy the drive between Te Anau and Milford Sound
Of course, if you have time, there are plenty of hikes, including the world-famous 60km Kepler Track. What a great way to explore the incredible landscapes of Fiordland National Park.
We recommend at least two days for this road trip if you stay at Te Anau or Milford Sound. However, if you want to explore both towns from Queenstown or do any hiking in Fiordland National Park, you'll need at least three days. So give yourself some time; Queenstown, Te Anau, and Milford Sound are the perfect road trip destinations if you love nature.
The Catlins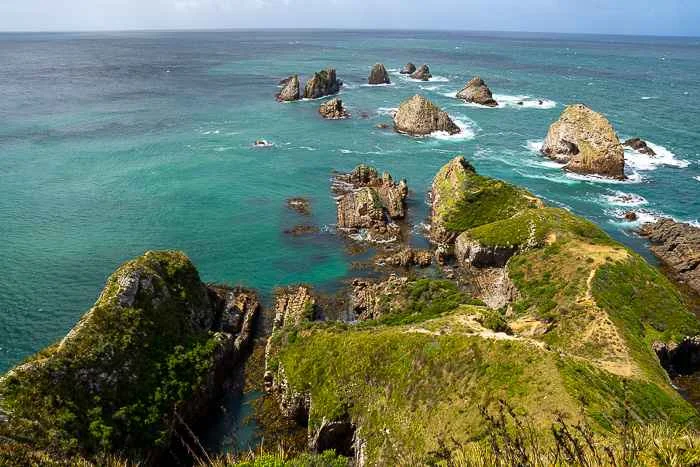 For nature loves and those conscious of social distancing, the Catlins in the far southeast of the South Island is an incredible natural paradise. Pristine beaches are dotted between staggering cliff faces meeting the open sea, and dense temperate rainforest sprawls untamed throughout the region.
Most people will explore the Catlins from either Dunedin (approximately 2 hours) or Invercargill (around 1 hour). However, Dunedin is the more popular option and a great road trip destination in its own right.
Highlights of a Catlins road trip
Visit Cathedral Caves and Waitapu beach
Explore any of the many waterfalls in the region
Take the short walk to Nugget Point Light House
While it is possible to visit the Catlins for a day, you could also drive through Dunedin to Invercargill or spend a few nights in the area and take your time to look around. We would recommend two days as a minimum to enjoy the Catlins.
The best of the Otago Road trip – Cromwell, Arrow Town, Queenstown and Glenorchy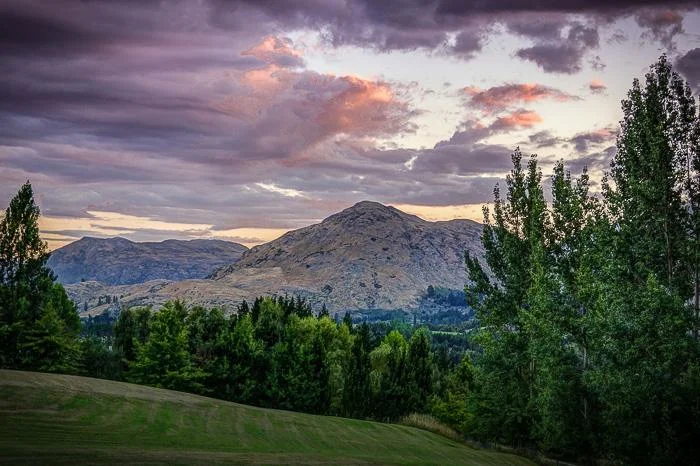 Looking for a mix of stunning natural attractions and unique New Zealand Towns? This New Zealand road trip through the Otago region surrounding Queenstown is it.
Good starting points for this road trip are Dunedin or Invercargill or, of course, Christchurch itself.
Cromwell, in the central Otago region, is in the centre of New Zealand's fertile and very popular wine and fruit-producing country. There is always plenty to eat and drink here and a rich gold mining history you can learn about around town.
Like Cromwell, Arrowtown has a rich gold mining history, but today the town is a charming little town with great cafes and small stores.
There are multiple routes between Arrowtown and Queensland. No matter where you go, all will give you picturesque mountain and lake views. Be prepared to spend some time stopping for photos. The route via Lake Hayes is highly recommended.
Once in Queenstown, spend however much time you like before you head off along the winding roads towards Glenorchy. This drive alone is one of the best in New Zealand, with incredible views of Lake Wakatipu and the mountains. Be prepared to stop at many of the picturesque locations for photos.
Popular things to see and do between Cromwell and Glenorchy
Taste some of New Zealand's best wine in Cromwell
Visit the Cromwell Gorge
Explore Arrowtown Village
Visit Bobs peak and do the Skyline Gondola for the best views of Queenstown.
Walk the Glenorchy Walkway
Cromwell, Arrowtown, Queenstown and Glenorchy are all within 2 hours. So if you're after one day drive with minimal stops, this would be a spectacular day trip. However, if you're anything like me, you'll stop for plenty of photos and explore each place, so give it at least 2-3 days.
These towns make our list of the best small towns to visit on New Zealand South Island, and for a good reason!
Christchurch to Queenstown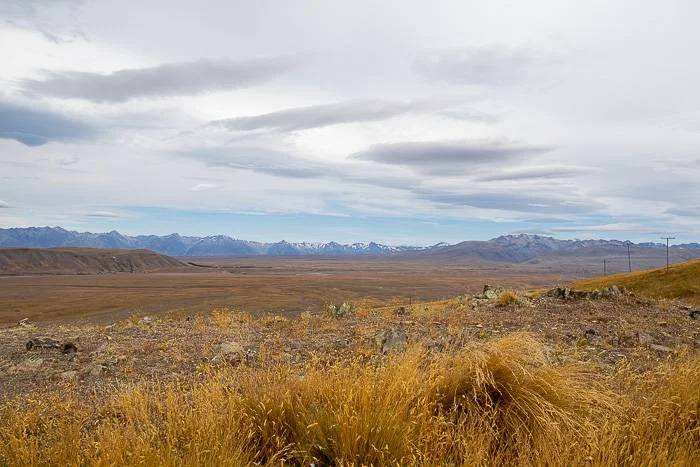 The drive from Christchurch to Queenstown is one of the most iconic road trips in New Zealand. It is an unmissable drive with spectacular snow-capped mountains, incredible lakes, and moving through a couple of New Zealand's most picturesque towns.
If you're starting at Christchurch, your first stop will likely be Lake Tekapo and Tekapo town. Here you can spend some time admiring the beautiful lake mountain views. Next, you'll take your obligatory photo at the Church of the Good Shephard (hey, we did it too! Be aware, you'll have to wait a while if you want a shot without all the people in it!). Finally, if you're there between late November and the state of January, admire the colourful lupins growing in the region.
You'll pass through the lovely town of Twizel before heading to Wanaka, home of the famous Wanaka tree (we didn't photograph that one). However, Wanaka is so much more than a tree, and there are some great sites and walks in the area.
The drive from Wanaka to Queenstown is beautiful, with incredible views and photo moments.
Best things to do on a road trip from Christchurch to Queenstown
Go out at night in Tekapo and experience the beauty of the Dark Sky Reserve
Wander around the marketplace in Twizel with its shops, cafes and restaurants.
Take any of the walks in Wanaka and admire the views
Get adventurous in Queenstown
You'll need at least 5-7 days for this road trip because, quite frankly, I think you'll want to spend as much time as possible at each road trip destination.
I hope you've found the perfect road trip idea above. However, if you're looking for something more specific and are ready to plan your ideal New Zealand road trip route, we have a mix of itineraries below.
Some Resources to help you plan your trip