Australians and New Zealanders often like to think of ourselves as cousins. We're pretty close geographically, we always support each other during times of need and Australia has a lot of New Zealanders (we call them Kiwi's) living in our midst. That being said, I had no idea what to expect when I first started planning our New Zealand trip. Here are 11 things that were a complete surprise about New Zealand.
This article contains affiliate links. For more information, please see our affiliate disclaimer here.
The country is so incredibly beautiful
You hear this a lot but were not at all prepared for how majestic almost every inch of the country is. Whether you're in a city, at a famous tourist attraction, wandering through nature or driving the sometimes long distance between these places, it is always beautiful.
Our picks for the most beautiful places
The Northland region with it's beautifully green farmland center and incredible coastline
The Catlins at the bottom of the South Island
Abel Tasman National Park for its beautiful beaches and forest
Milford Sound for it's intensity and drama. The road to Milford Sound is also worth a mention with it's spectacular views. We've written an article on why we'd recommend Milford Sound over Doubtful Sound.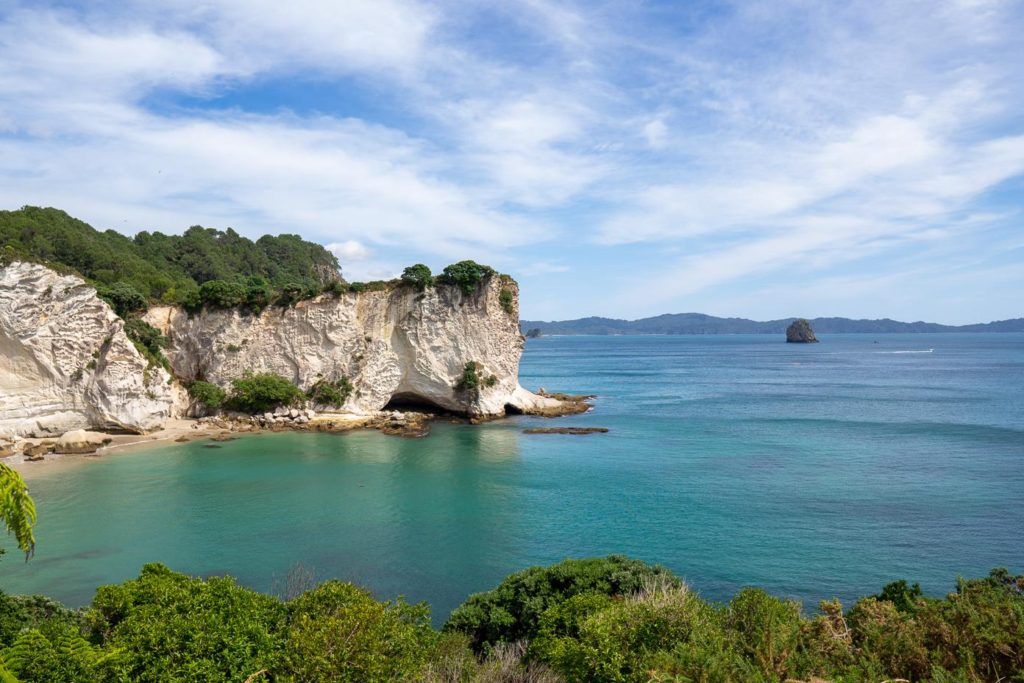 The variety of Landscapes and activities
From beautiful chocolate coloured mountains to incredible cliff faces and coast line, black sand beaches, marine life, volcano's, hot springs, rainforest, natural rock formations, caves and lushious green, open farmland you never really know where to look!
One day you can be hiking in a beautiful Redwoods forest, and the next you can be hiking over a volcano like we did when we did the Tongariro Crossing.
Some of our favourite activities
Sitting in a hot spring at Hot Water beach at midnight
Walking the Tongariro Crossing and exploring the Tongariro National Park
Doing a Heli Hike tour at Fox Glacier and walking on a glacier
Cruising Milford and Doubtful Sound
Freedom camping at places like the Kingston Reserve near Queenstown and Lake Opuha near Tekapo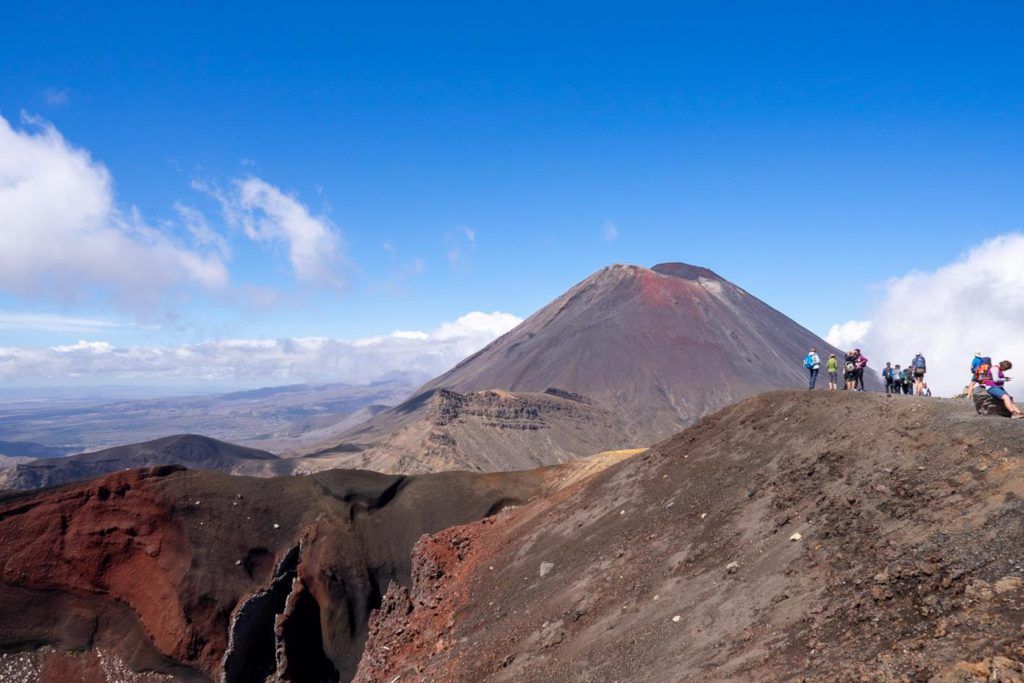 The drives are as amazing as the destinations
With all this beauty in the natural landscape the drive from A to B is often an experience in itself. I would highly recommend always leaving extra time to stop and take photo's along the way. We truly never got tired of the ever changing environment and spectacular views.
Some of our favourite drives
Driving the Summit Road to Akaroa Town on the Banks Peninsula near Christchurch. This beautiful drive over the mountains looks down on the tiny harbour town at the bottom.
Milford Road on the way to Milford Sound offers beautiful views and plenty of sights to stop for along the way
The Haast Pass between Wanaka and Fox Glacier has incredible views
The drive up through the center of Northland on the North Island is also beautiful. Rolling green hills and farmland. This was the first leg of our trip and a great introduction to New Zealand.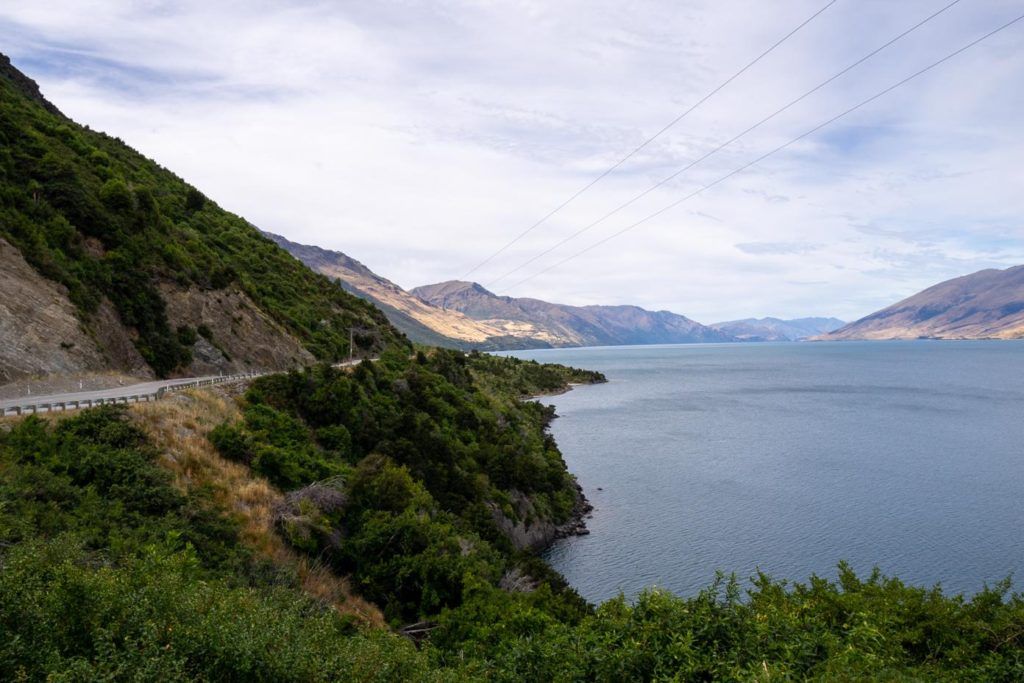 We were surprised how sparse and widely spread out the population is
When I was planning our itinerary I did my research on the distance between one place and the next so I understood how far apart things were. What I didn't realise is that often there is nothing but farmland, or mountains, between those two destinations.
New Zealand is a fairly small country with a population of around 4 million people. While there are some small towns dotted around the country, for the most part people congregate in certain areas. You can drive for hours between A and B and not pass a town.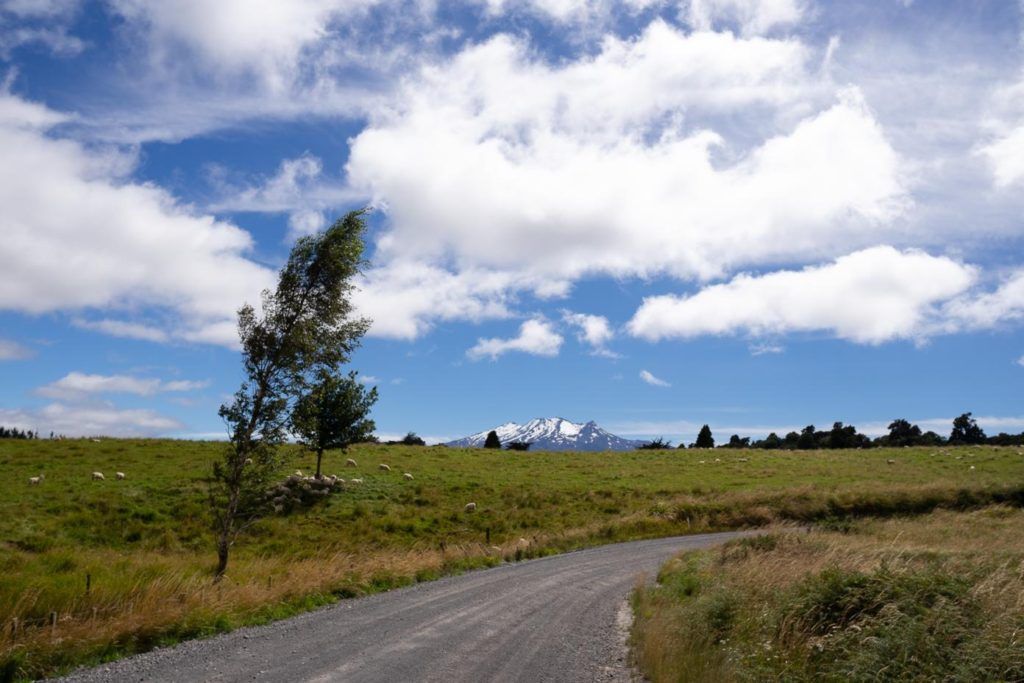 The internet is a problem
We never considered that we would have internet problems in New Zealand. Due to the sparseness and the large distances between the towns, there is often little reception in between them. We always travel with a Tep Wireless router which connects to any internet signal however there were a few places where we still had nothing.
The Wifi is equally as bad at camp grounds and holiday parks. Most holiday parks and camp grounds will say they have free WiFi but most of the time it barely works. You'll also only get 200-500mb for free. To be honest, you'll be lucky if you can get it to work well enough to use that much!
Many camp grounds allow you to buy additional GB's, don't do it. This does not work either and is very expensive. We simply used Tepy most of the time.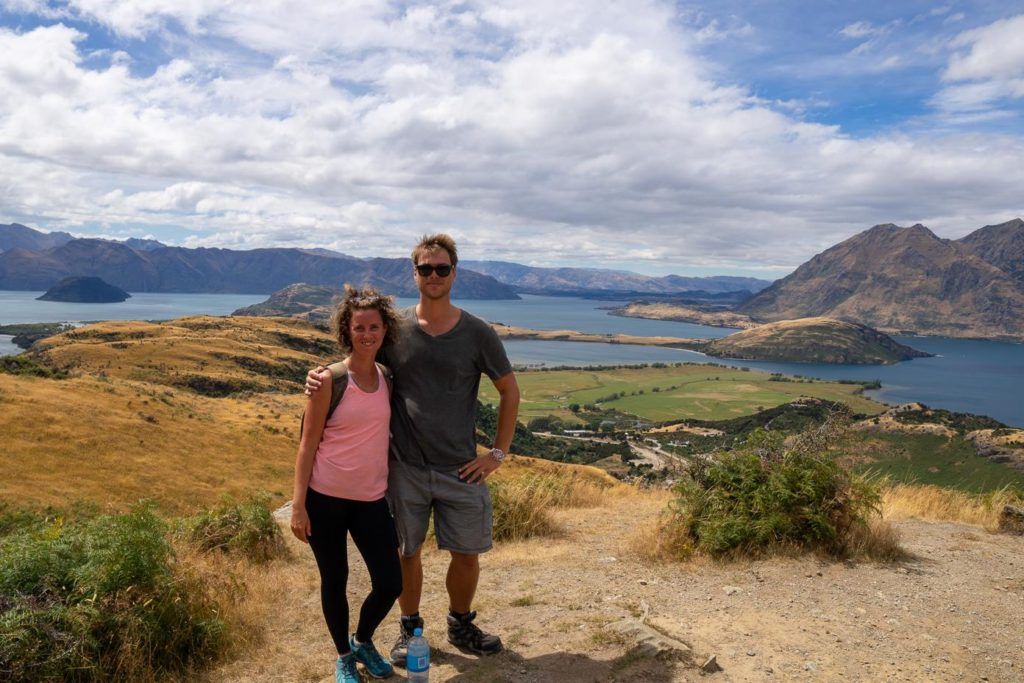 Hobbiton was a complete surprise to me
I have a confession to make, prior to going to Hobbiton, I had never seen a Hobbit movie, or Lord of the Rings for that matter. I had no idea what to expect, but Ben wanted to go and I thought it would be fun to see a film set.
We were both amazed at how big the film set was. It's set in the middle of a beautiful working farm and the garden is real. All the plants and vegetables growing in the garden are carefully tended by gardeners year round.
Dotted throughout the landscape are at least 15 little Hobbit homes complete with gardens and clothes lines. As you follow your guided tour you learn about how they shoot certain aspects of the film and how they created parts of the design.
It was a fantastic tour and I was so glad that we'd done it. Our guide was incredible and the whole thing was so well organised. I even a agreed to watch one of the films after that!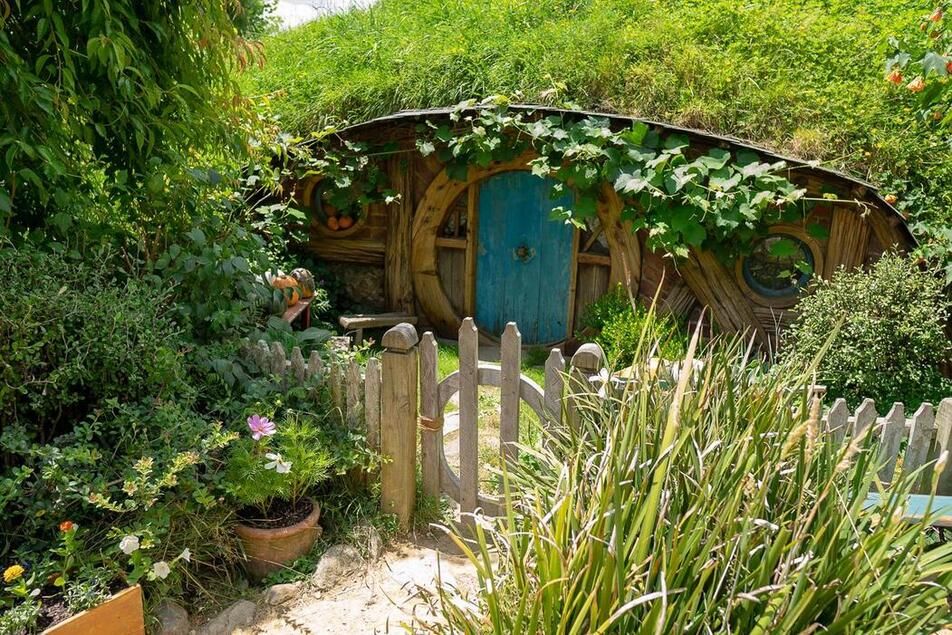 We were amazed at the richness of the Maori Culture
I really love learning about culture, particularly Indigenous cultures, so we did quite a few activities to try and understand a little more about Maori Culture and History.
The Maori culture is so incredibly beautiful. Growing up in Australia our main exposure to Maori culture is the Haka (a ceremonial dance or challenge) that we see at the start of football games. I didn't realise how connected to the land and spirituality the Maori people are.
Our favourite Maori experiences
Visiting the Waitangi Treaty Grounds and learning about the agreement signed by the British and Maori which shaped New Zealand and how it ultimately affected the Maori people
Eating a traditional Hangi dinner and seeing a beautiful Maori show at Tamaki Maori Village in Rotorua. You can see our review and comparison of Maori experiences in Rotorua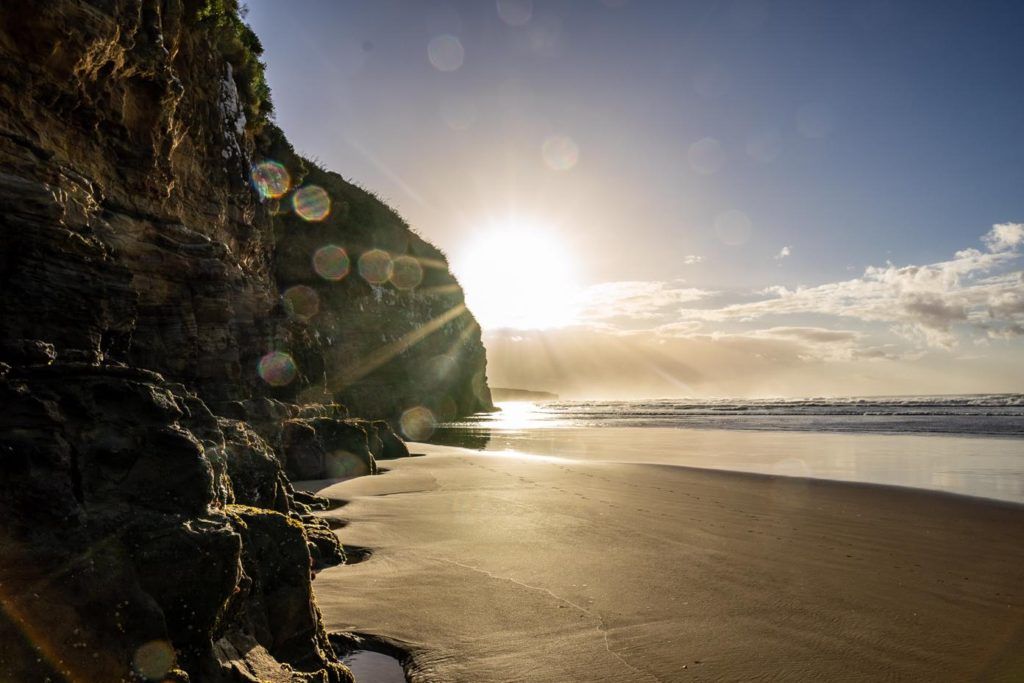 We were surprised how many other campervanners there were
When you first arrive in New Zealand it's easy to feel like you'll be the only ones driving around in this big goofy looking camper but you won't. There are thousands of campers on the road.
You'll bump into them in the obvious places like parked at tourist attractions, camp sights and freedom camping places. A lot of the time, when you're in the middle of nowhere between the bigger towns, camper van's are all you'll see. If you stop on the side of the road to admire the scenery, more campers will pass by than local cars.
Like the abundance of nature and weird and wonderful things in New Zealand, there are a surprising number of campervans.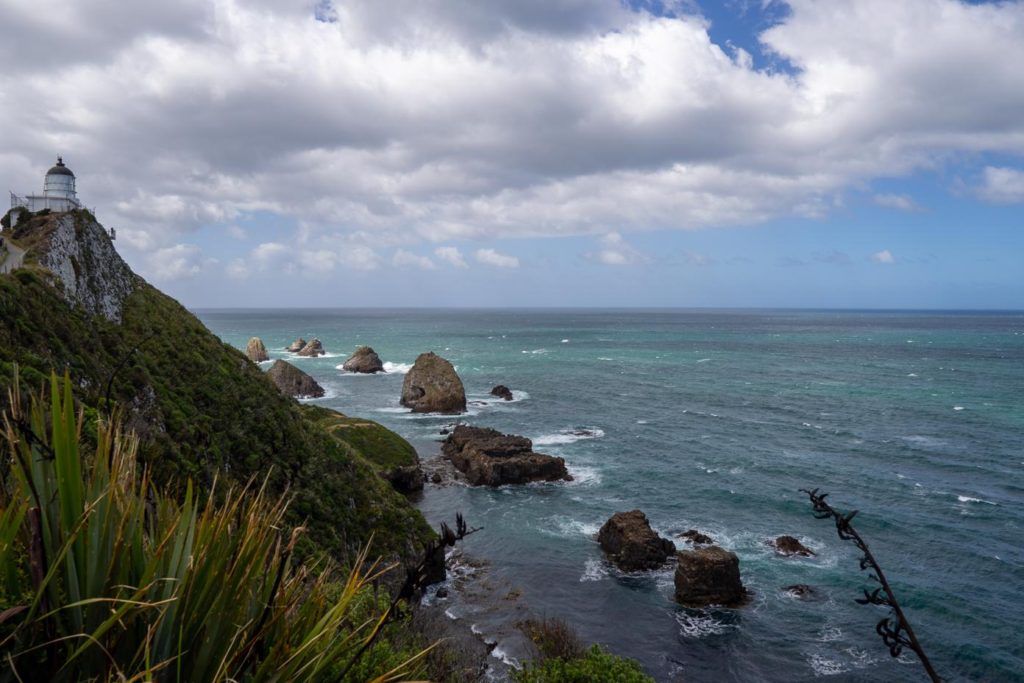 The weather changes by the minute
It is entirely possible to get "all seasons in one day". It can be incredibly sunny and warm and then windy and icy cold before you get rained on. You'll need to dress and be prepared for all weather conditions all the time. This means a lot of layering.
Must have items include
A waterproof/resistant windbreaker
Sunglasses – to protect from sun and wind
A pair of gloves
A hat
A refillable water bottle so you can stay hydrated without having to buy plastic water bottles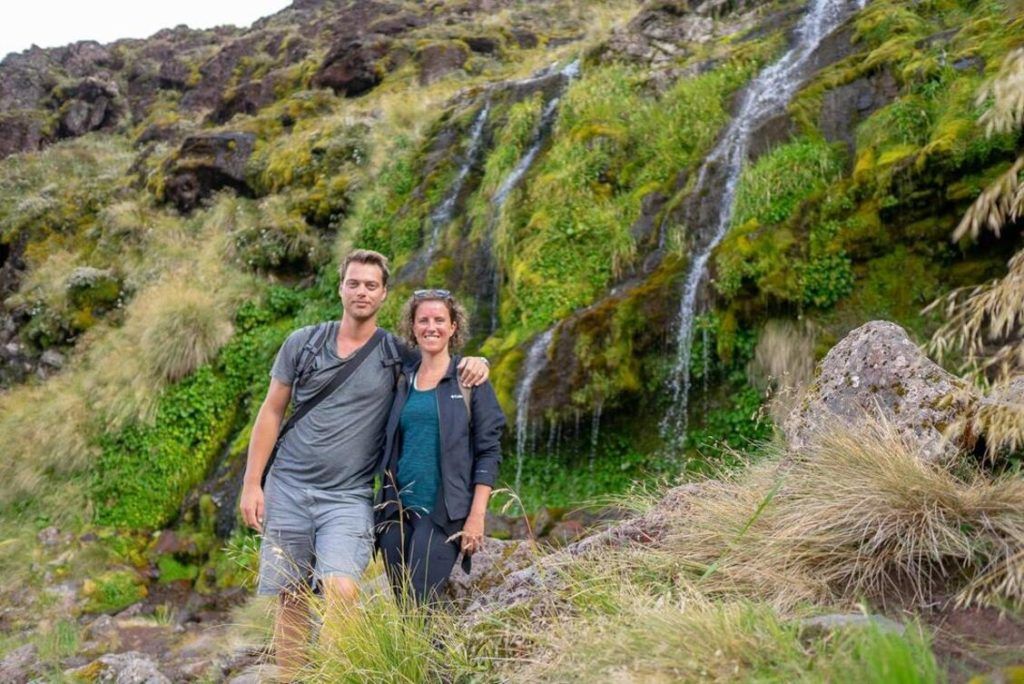 The infrastructure is fantastic
For such a small, spread out country, everything is always in top shape, even in the middle of nowhere. As our driver, Ben says he was amazed at the quality of the roads which were in great condition everywhere we went.
I personally found the public toilets to be a wonder. No matter where we were the toilets where always clean, always had toilet paper and more often than not also had soap. I don't know how they did it but I was very impressed!
What do you think? Are there any things that you find surprising about travelling in New Zealand? Let us know below in the comments.
Planning your New Zealand trip? You may find these helpful
Here is where we start our trip planning